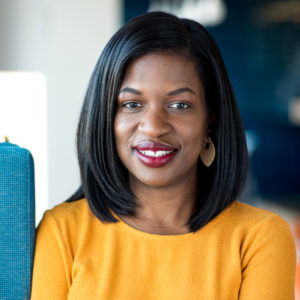 DCFPI Welcomes Gail Zuagar to Our Team!
By DC Fiscal Policy Institute • November 29, 2019 •
Gail joined DCFPI in November 2019 as Communications Manager, where she works to develop and implement the organization's overall communications strategy.

Food Insecurity Is a Harsh Reality in DC—at Thanksgiving and All Year
By Tazra Mitchell • November 27, 2019 • Income & Poverty
With Thanksgiving upon us, long lines for turkeys and holiday food baskets are a sobering reminder that too many District residents struggle with food insecurity and hunger. On any given day, many of our neighbors face difficult tradeoffs between having enough […]

Help Shape DC's Health Exchange Budget
By Ed Lazere • October 23, 2019 • Health Equity
On Wednesday, November 6, the DC Health Benefit Exchange Authority wants to give you a sneak peek at their proposed budget for the coming year, and get your input.



Promoting Equitable Housing Policy Through the Comprehensive Plan
By Kamolika Das • October 7, 2019 • Affordable Housing & Ending Homelessness
The Comp Plan can either uphold and exacerbate existing inequities throughout the District, or lawmakers can design it to stem the tide of economic and residential segregation. We urge the Council to preserve the protections and vision included in the draft […]

Defending Our Neighbors Who Live in Encampments
By DC Fiscal Policy Institute • September 25, 2019 • Affordable Housing & Ending Homelessness / Homelessness
A focus on moving encampments doesn't solve anything because it fails to address the underlying causes—a severe shortage of affordable housing and a shelter system in need of improvement. Clearing encampments one day usually means tents show up around the […]

Study of School Funding Formula Presents Opportunity to Involve the Community
By Qubilah Huddleston • September 24, 2019 • Early Child & Pre-K to 12 Education
Every student in DC deserves to attend an adequately funded public school. Yet the District's mechanism for funding public schools, the Uniform Per Student Funding Formula (UPSFF), is failing to keep up with the rising costs of education.