DC Made Progress on Poverty Thanks to Public Investment in Residents
By Caitlin C. Schnur and Erica Williams • September 15, 2023 • Income & Poverty
Poverty in DC declined in 2022 to 13.3 percent from 16.5 percent the year prior, according to new data from the Census Bureau's American Community Survey (ACS). This improvement likely reflects a combination of factors including the overall decline in […]


DC's Extreme Black-White Unemployment Gap is Worst in the Nation 
By Caitlin C. Schnur and Erica Williams • July 26, 2023 • Inclusive Economy / Income & Poverty / Jobs & Training
Everyone who wants to work should be able to find a job. While DC's average unemployment of 4.6 percent in 2022 is down from 7.9 percent in 2020, the peak during the pandemic, the average unemployment rate masks extreme racial inequity.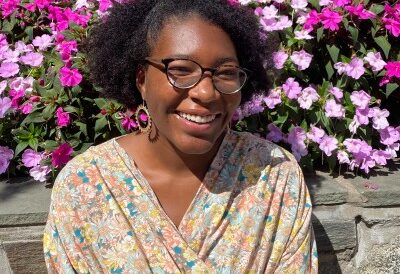 DCFPI Welcomes Erika Roberson as our new Policy Analyst
By DC Fiscal Policy Institute • July 19, 2023 •
Erika will lead the DC Fiscal Policy Institute's research and advocacy on education policy, aimed at eliminating racial and income inequities in student experiences and outcomes.