DC Takes Steps to Ensure Residents Can Access Needed Benefits
By Kate Coventry • April 23, 2020 • Income & Poverty / TANF & Income Support
The Department of Human Services (DHS) has taken steps to make it easier to apply for benefits and to increase SNAP benefits. These steps will help our neighbors who are struggling to make ends meet buy food and other necessities.

The Black Burden of COVID-19
By Doni Crawford and Qubilah Huddleston • April 16, 2020 • Inclusive Economy
Today, DC Emancipation Day, we commemorate the District's important position as the first place where federal action freed enslaved Black people.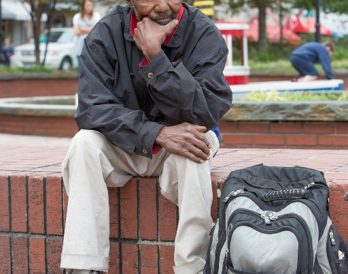 COVID-19 Makes It Clear: Housing is Health Care
By Kate Coventry • April 14, 2020 • Affordable Housing & Ending Homelessness / Homelessness
Every day individuals experiencing homelessness die from preventable and manageable diseases. Now, the connection between housing and healthcare is even more evident when one of the keys to staying healthy is staying at home.

More Support Urgently Needed for DC's Excluded Workers
By Alyssa Noth • April 10, 2020 • COVID-19 / Inclusive Economy / Jobs & Training
Unfortunately, federal and local lawmakers excluded certain residents—including those who are undocumented or otherwise in the informal cash economy—from relief efforts that provide vital income assistance to help with bills and basic needs.


Lawmakers Should Fund Rental Payment Relief in Next COVID-19 Package
By Eliana Golding and Danielle Hamer • April 3, 2020 • Affordable Housing & Ending Homelessness / COVID-19
Many DC residents are jobless due to widespread efforts to contain the spread of the coronavirus (COVID-19), causing significant income loss that is threatening economic and housing stability for many.


District Unemployment Insurance Claims Spike in the Wake of COVID-19
By Doni Crawford • March 31, 2020 • COVID-19 / Inclusive Economy / Jobs & Training
Coronavirus (COVID-19) is wreaking havoc on the District's economy, leading to a spike in joblessness and health and human service needs. DC's Department of Employment Services' (DOES) daily raw count of unemployment insurance (UI) claims have spiked by […]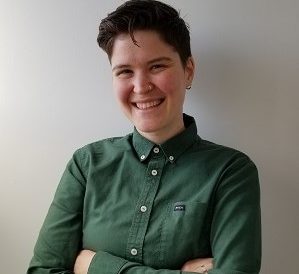 DCFPI Welcomes Eliana Golding to Our Team!
By DC Fiscal Policy Institute • March 30, 2020 •
We're excited to introduce you to DCFPI's new affordable housing and workforce development policy analyst, Eliana Golding!