Lawmakers Should Fund Rental Payment Relief in Next COVID-19 Package
By Eliana Golding and Danielle Hamer • April 3, 2020 • Affordable Housing & Ending Homelessness / COVID-19
Many DC residents are jobless due to widespread efforts to contain the spread of the coronavirus (COVID-19), causing significant income loss that is threatening economic and housing stability for many.


District Unemployment Insurance Claims Spike in the Wake of COVID-19
By Doni Crawford • March 31, 2020 • COVID-19 / Inclusive Economy / Jobs & Training
Coronavirus (COVID-19) is wreaking havoc on the District's economy, leading to a spike in joblessness and health and human service needs. DC's Department of Employment Services' (DOES) daily raw count of unemployment insurance (UI) claims have spiked by […]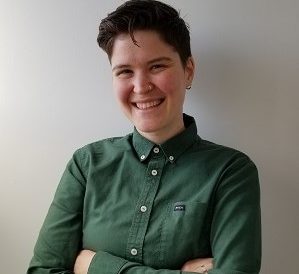 DCFPI Welcomes Eliana Golding to Our Team!
By DC Fiscal Policy Institute • March 30, 2020 •
We're excited to introduce you to DCFPI's new affordable housing and workforce development policy analyst, Eliana Golding!