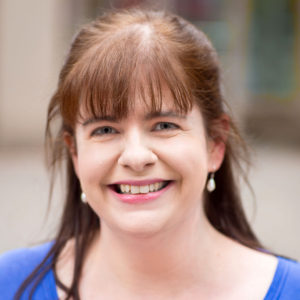 Kate Coventry
Deputy Director of Legislative Strategy
kcoventry@dcfpi.org
(202) 886-5176
Kate joined the DC Fiscal Policy Institute as a Policy Analyst in 2011, focusing on a range of issues affecting low-income residents of DC, particularly TANF, Interim Disability Assistance (IDA), and homelessness. She is a voting member of the DC Interagency Council on Homelessness, the body of representatives from DC government, nonprofit providers, advocates, homeless, and formerly homeless.
Kate's professional background is rooted in working with community-based organizations in the Washington area. She is an avid knitter in her spare time.
Kate holds an undergraduate degree in sociology from Randolph-Macon Woman's College and a Master's in public policy from George Washington University.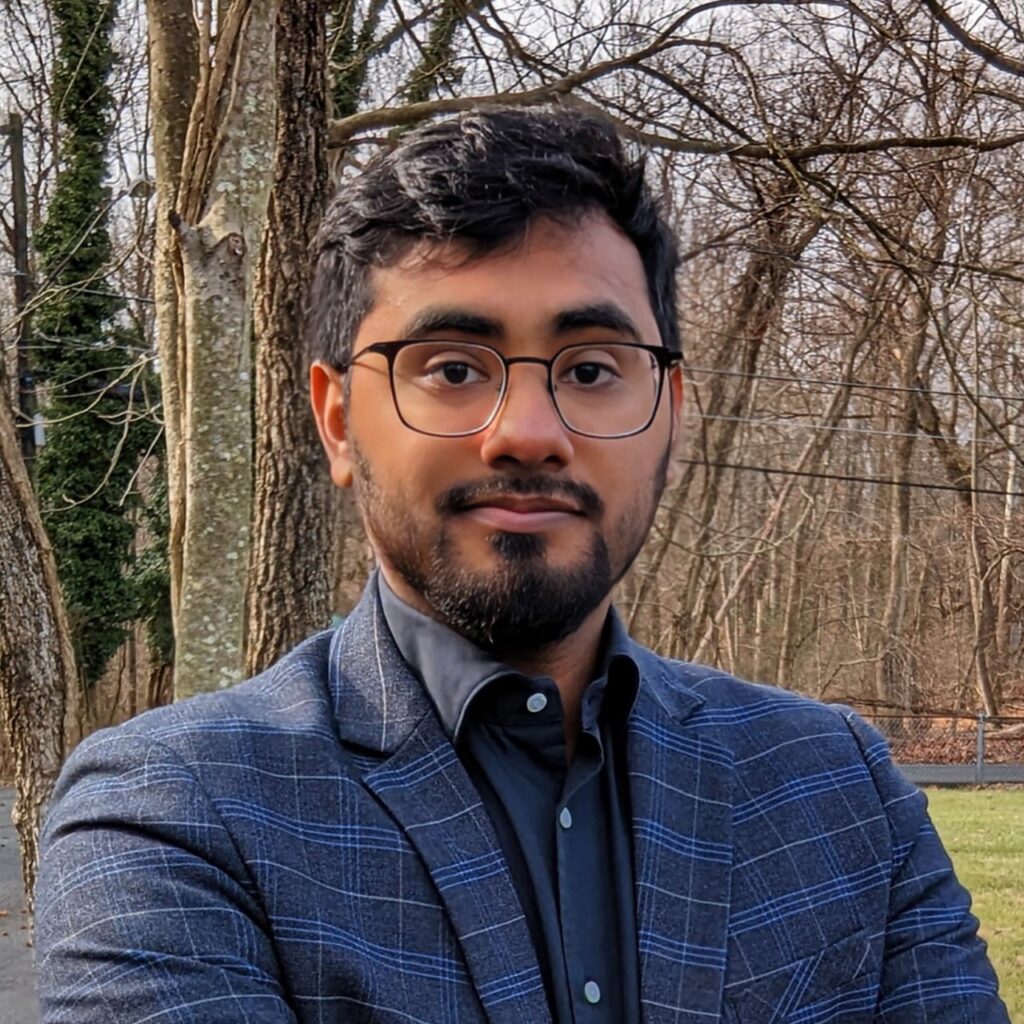 Anthony Field
Campaigns Manager
afield@dcfpi.org 
Anthony joined DCFPI as Campaigns Manager in January 2023. Anthony works closely with colleagues and advocacy partners to develop, implement, and advise on strategic policy campaigns informed by the DC Fiscal Policy Institute's (DCFPI) research and analysis. He also helps lead the Just Recovery DC campaign, an effort to make the District's tax system more progressive. 
Prior to joining DCFPI, he served as a White House Fellow for former President Obama, managed State and Federal races across the country, aided in disaster relief efforts for FEMA, helped pass ambitious and necessary climate justice legislation, and built statewide political and legislative programs from scratch.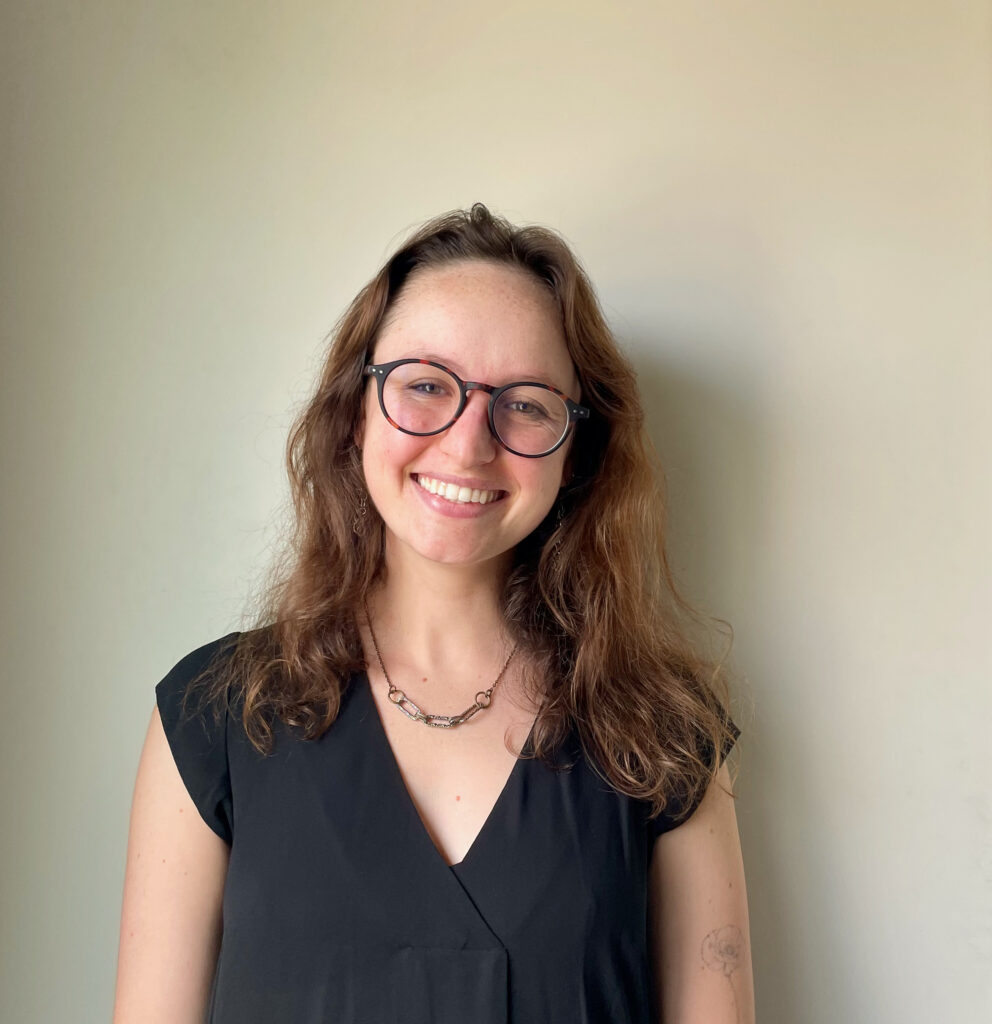 Claire Goldberg
Digital Communications Associate
cgoldberg@dcfpi.org
Claire joined the DCFPI team in September 2022 and works with the communications team to raise visibility and understanding of policies that advance racial and economic justice in the District through the organization's social media platforms, email, and website. Prior to joining DCFPI, she served as Digital Coordinator on the Robert White mayoral campaign here in DC, helping lead social media and email programs. She has worked in communications at The Hub Project, where she spearheaded earned media strategy for multiple progressive economic campaigns, and at the DC Democratic Party during the 2020 election cycle.
Claire holds a BA in Government from Georgetown University and is originally from Santa Monica, California. She lives in the Petworth neighborhood of DC with her dog, Pistachio, and enjoys trying local restaurants, thrifting, and watching as many movies and TV shows as humanly possible.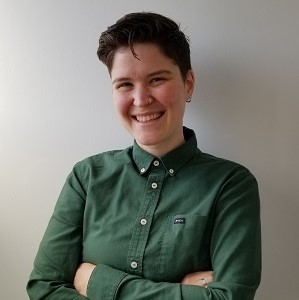 Eliana Golding
Senior Policy Analyst
egolding@dcfpi.org
(202) 886-5174
Before joining us at DCFPI, Eliana worked at Housing Counseling Services where she co-coordinated an initiative to create innovative strategies for preserving affordability and preventing displacement from aging housing stock in areas East of the River. She has also worked as a tenant organizer, providing technical assistance to tenant associations going through the Tenant Opportunity to Purchase Act process.
Eliana holds a BA in Politics from Oberlin College and an MA in Urban and Environmental Policy and Planning from Tufts University. Through her graduate studies, Eliana developed a passion for Geographic Information Systems, and is excited about bringing her skills in geographic data visualization (mapping) to inform DCFPI's research and advocacy.
Eliana comes from a community organizing and movement building background and is passionate about policy making that is informed by community voices. Outside of work, Eliana enjoys riding her bike, gardening, and making music with her friends.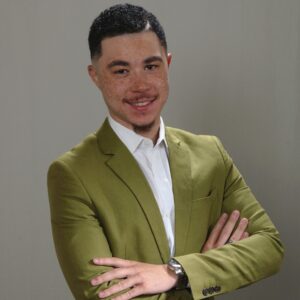 Todd Gray
Director of Institutional Advancement

Todd Gray joined the team at DCFPI in July 2022 as the Director of Institutional Advancement. He brings nearly 14 years of experience encompassing organizational development, public relations, board relations, and social change. He previously served as Associate Director of Development at Bread for the City, where he led the Individual Giving Program and served on the Racial Equity Leadership Committee.
Todd possesses a Bachelor of Arts in Public Relations and Marketing, a Master of Divinity (M.Div.), and a Master of Public Administration (MPA). He also has completed doctoral work in public administration and public policy analysis, as well as public theology. He is a licensed and ordained minister in the Baptist faith tradition.
Michael Johnson Jr.
State Policy Fellow
mjohnson@dcfpi.org
Michael joined the team at DCFPI in August 2021 and will work with the policy team to advance our research in various issue areas such as education, income & poverty, and cannabis policy.
He comes to DCFPI having worked in multiple roles within the CBPP network. While completing his graduate degree, Michael worked as a Research Intern with the State Fiscal Policy team at CBPP. Prior to this experience, he also interned as a Policy Researcher at The Commonwealth Institute for Fiscal Analysis in 2019. In his role at DCFPI, Michael hopes to use his background in research and advocacy to uplift communities throughout the DC area.
Michael holds a Master of Public Policy (MPP) from the University of Chicago and a Bachelor of Arts (BA) in Philosophy, Politics, Economics & Law (PPEL) from the University of Richmond. Outside of work, Michael enjoys traveling, playing recreational sports, and is an avid gamer.
Nikki Metzgar
Director of Communications and External Affairs
nmetzgar@dcfpi.org
202-886-5206 
Nikki joined DCFPI in August 2021 as Director of Communications and External Affairs. She brings to her role more than a decade of experience in content creation and communications for social change. She previously led communications teams at the National Asian Pacific American Women's Forum and Planned Parenthood Texas Votes. Nikki holds a Master of Public Affairs from the University of Texas and a BA in English from Rice University.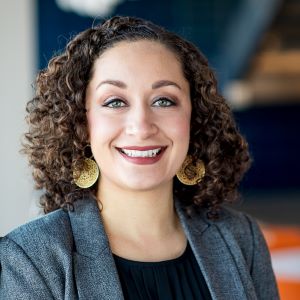 Tazra Mitchell
Chief Policy and Strategy Officer
tmitchell@dcfpi.org
(202) 886-5179
Tazra Mitchell joined the DC Fiscal Policy Institute in August 2019 and serves as the Chief Policy and Strategy Officer. She works with the Executive Director to develop and execute DCFPI's strategic vision and goals, policy and legislative strategies, and policies and practices for a healthy, thriving team. Tazra leads the policy team and strategic direction for policy and research, and she works with the senior leadership team to improve cross-team and cross-functional work for improved policy impact and team cohesion. Tazra also serves on the Executive Committee of the Under 3 DC Coalition.
Tazra brings with her deep legislative knowledge and experience advancing racial and economic justice through policy research and campaigns. In partnership with allies and lawmakers, her work has contributed to transformative policy improvements that have boosted economic prosperity for Black and brown residents, increased equity in the tax code, and reduced income inequality.
Prior to joining DCFPI, Tazra was a Senior Policy Analyst at the Center on Budget and Policy Priorities (CBPP), where she managed the "Poverty to Opportunity" project and conducted analyses of promising employment policies aimed at helping people struggling to make ends meet. Prior to CBPP, she was a Policy Analyst with the North Carolina Budget & Tax Center, where she conducted analyses of fiscal and economic policies and helped spearhead various anti-poverty policy campaigns. She has also served in partisan and non-partisan roles in the North Carolina government working on fiscal policy.
Tazra holds a B.A. in Political Science from North Carolina State University and an MPP from the Sanford School of Public Policy at Duke University.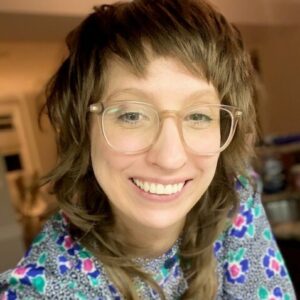 Caitlin Schnur
Deputy Policy Director

Caitlin Schnur joined the DC Fiscal Policy Institute in July 2022 as the Deputy Policy Director. Before joining DCFPI, Caitlin worked at Heartland Alliance advocating for policy and systems change solutions to advance employment and economic justice for workers with low incomes, Black and brown workers, and would-be workers facing structural barriers to employment. She has also worked to help Chicagoans experiencing or at-risk of homelessness become stably housed, led police oversight efforts for the City of New York, and worked in strategic communications at the American Civil Liberties Union and the National Partnership for Women & Families.
Caitlin received her A.M. in Social Service Administration from the University of Chicago and her B.A. in English and Gender Studies from Haverford College.
In her free time, Caitlin loves to try out new recipes, hang out with friends and family (including her brand new nephew, Elliott!), explore DC, entertain her cat, and read sci-fi.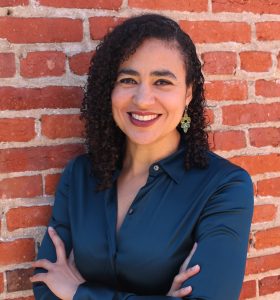 Erica Williams
Executive Director
ewilliams@dcfpi.org
202-886-5180
Erica Williams joined DCFPI in April 2021 as Executive Director. In this role, she leads the team in achieving its mission to promote opportunity and widespread prosperity for all residents of the District of Columbia.
Erica is a dynamic leader who excels at building relationships, consensus, and collective vision across a range of stakeholders. She brings nearly two decades of experience in pursuing racial, gender, and economic justice through public policy and is grounded in how fiscal and economic policies can advance or impede justice. Driven by her own lived experience, Erica holds a deep commitment to antiracism, equity, and inclusion and is committed to centering Black and brown lived experiences in DCFPI's pursuit of equity and justice for communities sidelined by racism and economic inequality.
Prior to joining DCFPI, Erica was Vice President for State Fiscal Policy at the Center on Budget and Policy Priorities. In this role, she helped lead the organization and its 40-person State Fiscal Policy division, and supported and shaped the efforts of the State Priorities Partnership—a network of over 40 state-level fiscal and economic policy shops (including DCFPI) working to reduce poverty and inequality and advance equity and opportunity. In addition to deep state tax and budget analyses, Erica oversaw and grew equity-focused policy initiatives on state Earned Income Tax Credits (EITCs), poverty reduction, and immigration, and spearheaded a major effort to deepen the equity and inclusion focus of the state team and the Partnership as a whole.
Before joining CBPP, Erica worked as a Study Director at the Institute for Women's Policy Research, where she researched a variety of issues of concern to women, and especially women of color, including equal pay, job training and education, early care and education, Social Security, and civic engagement.
Erica holds a B.A. in Sociology and Spanish studies from Santa Clara University and an M.A. in international policy from the Middlebury Institute of International Studies.