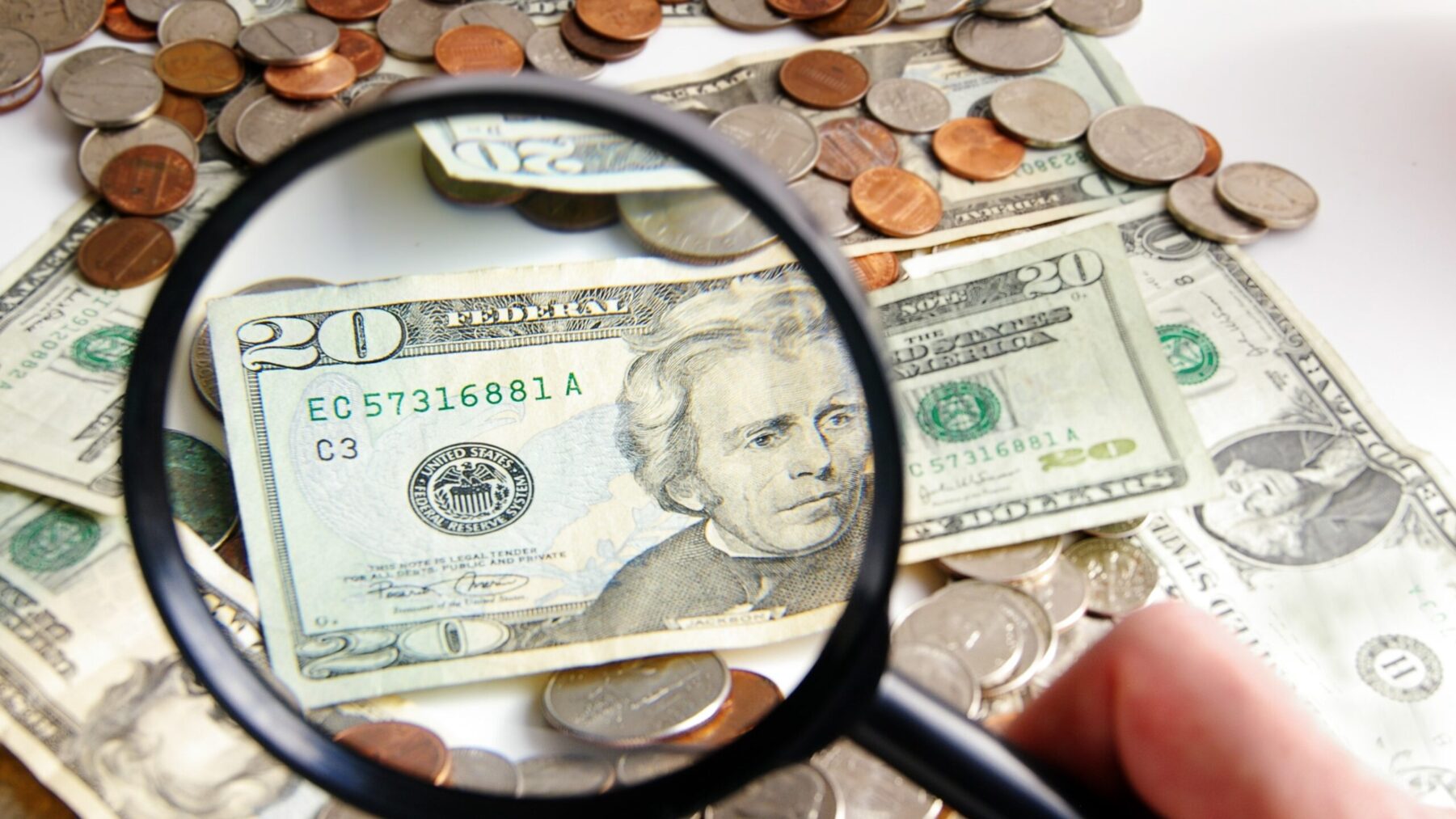 The District is building up large budget surpluses and reserves while tens of thousands of residents and many small businesses are suffering, according to an annual audit of DC's finances released last week. The audit, also called the Comprehensive Annual Financial Report (CAFR), showed that FY 2020 ended with a substantial $526 million surplus, in large part due to the Office of the Chief Financial Officer's overly cautious approach to revenue projections that greatly underestimates the revenues DC can expect to raise. This is funding that lawmakers could have used to provide more timely investments in services that help Black and brown residents weather hard times. DC's Chief Financial Officer (CFO) Jeffrey DeWitt pointed to swift and substantial economic support from the federal government and higher-than-anticipated income and property tax revenues as reasons that the District was able to end the fiscal year with a surplus.
The CAFR tells a tale of two economies: one of stability and resilience, and another of deep financial distress and vulnerability, leaving thousands without work and unable to pay rent, buy food, or stay current on utilities. The recession has hit low-wage, Black and brown workers the hardest. Since February 2020, two thirds of all job losses occurred in lower wage hospitality and business sectors filled mostly by Black and brown residents and women, whereas higher wage government and professional service sectors gained 5,400 jobs, a 1.5 percent increase. This disparate harm is evident when looking at employment rates by income levels and across Wards:
Between January and November 2020, employment rates for workers earning less than $27,000 annually dropped 27.6 percent, while employment rates for those earning over $60,000 dropped by only 6.2 percent.
Wards 7 and 8, the two wards with the largest Black populations, have unemployment rates at 13.4 and 17.5 percent, respectively, as compared to Wards 2 and 3, both majority white wards, with unemployment at 3.6 percent and 3.5 percent, respectively (less than half of the citywide rate).
The contents of the CAFR also show that the District could take steps now to make significant investments in programs to stabilize the economy by supporting its residents and businesses that are struggling the most. To do that, lawmakers should use some of the FY 2020 surplus to address the deficit in the four-year financial plan and should look to raise additional revenue to bolster services and programs.
The Mayor Should Use Some of the FY 2020 Surplus to Address the Budget Deficit 
The FY 2020 surplus, at $526 million, is enough to cover a projected $493 million budget deficit in the FY 2021 through FY 2024 four-year financial plan with some leftover. However, unless the Mayor decides to tap this surplus to help balance the budget, this money will automatically go to bolster the Housing Production Trust Fund and the Pay-As-You-Go (PAYGO) Capital Account, a source of funding intended to offset long-term bond borrowing costs for capital projects. Law requires surpluses to be split between these two accounts, after filling the District's four reserve accounts, which the District achieved. The requirement to use surplus for future investments makes sense when there is no budget deficit, when human needs are met, and when the economy is robust.
While the District should continue to make steady investments in public infrastructure and production of affordable housing, lawmakers should prioritize meeting human needs rather than setting aside all of the surplus for future projects. The Mayor should consider the $526 million from FY 2020 not as a surplus but as an urgent and vital investment in the stabilization of the District's communities. This would give the Mayor an opportunity to stave off cuts to lifesaving human services and prevent a looming eviction crisis.
The District Must look at Additional Revenue to Foster a More Just Economic Recovery
Lawmakers must look to other sources of revenue to address the District's significant, growing, and urgent budget needs as the pandemic continues to rage on–and as back rent continues to pile up for residents facing hard times. Some 37,000 DC residents reported that their household was behind on rent between January 20th and February 15th, according to the Census Bureau's Household Pulse Survey. This is a striking increase compared to pre-pandemic levels. While the surplus from FY 2020 is enough to prevent additional cuts, the existing financial plan already called for a reduction in spending in FY 2022 compared to the approved FY 2021 budget, adjusting for inflation. This means that local spending and revenue are not keeping up with the huge challenges the District faces. Additionally, while federal funds have certainly helped DC stay afloat, the timing and amount of federal aid has and may continue to  be uncertain and insufficient to meet all of the District's needs.
District residents and businesses will continue to struggle financially if lawmakers do not identify additional sources of revenue. Lawmakers should not only prevent any cuts to services, they should also increase investments in certain areas to help residents and businesses weather the recession — such as eviction prevention or addressing the learning loss faced by so many students. The District can raise the level of revenue it needs by raising taxes on DC's wealthiest residents, closing wasteful tax loopholes, and strategically tapping its extensive reserves.
Racial inequality and income inequality are harmful to our city and its economy. If lawmakers want to address the stratified economic crisis and build a strong and equitable recovery, they must look to a range of resources. The District must use its surplus to balance the budget and strategically apply federal recovery dollars to stave off the eviction crisis and address other human needs. DC lawmakers must also seek additional local revenue to make significant investments in communities, particularly Black and brown communities, who have been hardest hit. The District will be stronger if all residents have adequate resources to support themselves and their communities. Now is the time to make smart investments in DC residents and businesses, not to make damaging cuts.