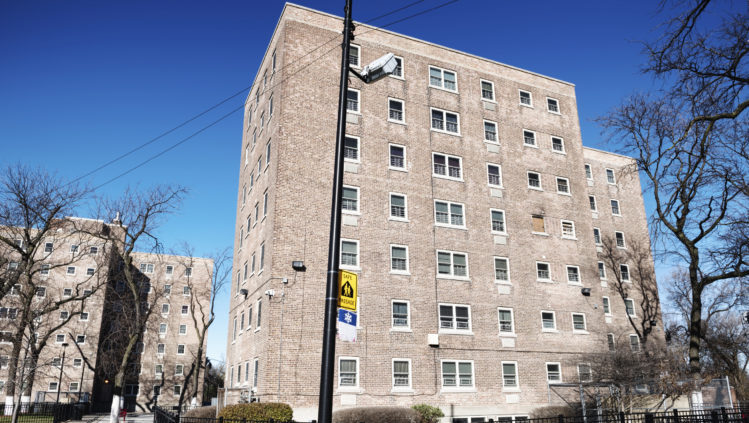 On November 9th, the DC Council will hear testimony on the Rent Stabilization Program Reform and Expansion Amendment Act of 2020, which, if passed, would implement the first major comprehensive reform to the District's rent control laws since they were passed over 35 years ago. This omnibus bill would bring badly needed reforms to an outdated set of policies that are riddled with loopholes and exceptions that greatly undermine the main goal of rent control, namely stability. Council should adopt this bill.
The District has been facing an affordable housing crisis for years—rents and housing prices have skyrocketed but wages have not kept up, meaning that it has become more difficult for tenants to afford rents and remain in the city. This crisis has been exacerbated by the ongoing pandemic, which has ravaged our economy and caused thousands of DC residents to lose wages and fall behind on rent. To ensure housing stability for years to come, it is essential for DC lawmakers to both meet immediate need and expand rent control, close loopholes in the law, and keep allowable increases affordable.
Protecting housing stability and affordability is an essential element of achieving racial justice in the District. As rents rise, Black and brown households are most at risk of displacement. Over 20,000 Black residents have been priced out of DC between 2000 and 2013, a fact that advocates and analysts regularly cite. This year's Census will likely show that that number has climbed substantially in recent years. In the District, residents of color represent nine out of ten households that pay more than half their income on rent. Additionally, Black median household income in DC , less than a third of white median household income, and almost $20,000 less than what the DC Council Budget Office most recently estimated in 2018 that a one adult, one child family needs to meet basic needs without social safety net programs.
To protect tenants from the market's ever-growing displacement pressures and move toward becoming a city that treats housing as a human right rather than merely as a commodity, the District must strengthen rent control's reach and effectiveness. Passing the omnibus bill will allow lawmakers to accomplish this in three ways:
Expand rent control. Without expanding rent control eligibility, the number of homes covered under the law will continue to quickly diminish as rent-controlled buildings are demolished or allowed, through one of the many loopholes, to become market rate. The omnibus bill would expand eligibility to thousands more units by covering four-unit buildings and all new construction after 15 years, thereby extending the reach and longevity of the District's rent control laws.
Close loopholes. Loopholes in the current law allow landlords to dramatically raise rents and displace tenants, stripping protections from thousands of units every year. For example, landlords can take advantage of "voluntary agreements" to pay existing tenants to move out so that they can quickly impose higher rents on new, higher-income tenants. The omnibus bill would eliminate this and other damaging loopholes that lead to mass displacement.
Maintain affordability. Tenants are facing rapidly increasing rents but struggling to make ends meet as wages can't keep up. Currently, rent control law permits landlords to increase rents by inflation, plus an extra 2 percent, but low-income wage earners are not automatically receiving comparable annual wage increases. Landlords can also permanently increase rents by 10 to 20 percent as a "vacancy increase" between tenants, which incentivizes them to turn over tenants rapidly. The omnibus bill would limit annual increases to inflation and eliminate vacancy agreements along with other outdated terms that undermine the stability of DC's housing costs.
 DC lawmakers have the opportunity and the responsibility to protect tenants and prevent a massive wave of displacement. Rent control is a common-sense policy that, if strengthened and expanded, will ensure that DC residents have increased access to affordable housing and better maintain housing stability throughout the District. Tell the DC Council it's time to pass comprehensive rent control. You can testify on November 9th at the hearing on the Rent Stabilization Program Reform and Expansion Amendment Act of 2020. Register here before November 7th.