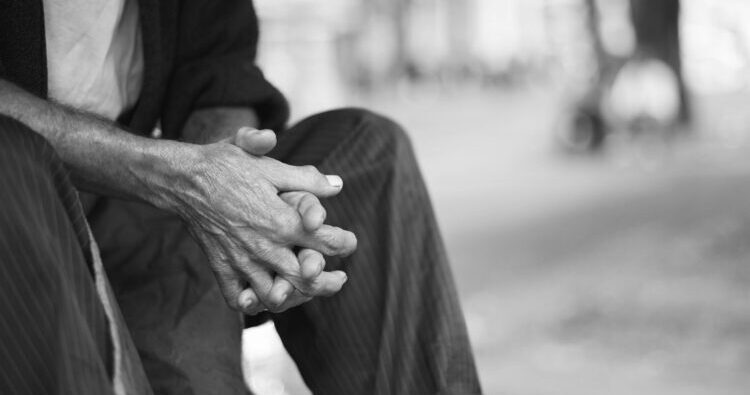 This blog post is part of a series on DCFPI's Fiscal Year 2022 Budget Priorities. Read all of our related resources in our Fiscal Year 2022 Budget Toolkit, here.
Housing is healthcare. Every day individuals experiencing homelessness die from preventable and manageable diseases. Now during the pandemic, the connection between housing and healthcare is even more evident when one of the keys to staying healthy is staying at home. This is particularly true for residents who are chronically homeless, meaning they have been homeless for years and suffer from life-threatening health conditions and/or severe mental illness. In fiscal year (FY) 2021, the District funded only 214 vouchers for individuals experiencing chronic homelessness. This is one-third of the vouchers funded in FY 2020. Without bolder investments, District residents will be homeless for years.
As a member of The Way Home campaign, the campaign to end chronic homelessness in the District, DCFPI envisions a future where no one is chronically homeless and no one dies lacking the dignity of a home. The FY 2022 budget is a tool to make this vision a reality. The Mayor should:
Invest $96.1 million to fund Permanent Supportive Housing (PSH) for 2,761 individuals and 432 families experiencing chronic homelessness. By providing affordable housing coupled with intensive case management services, PSH helps people stay in housing and improve their health, and it saves a substantial amount of money as a result. This investment will ensure almost all of those assessed as needing PSH will receive it.
Help 1,820 individuals to exit homelessness quickly by increasing the budget for short-term assistance. This assistance should include rental subsides, high-quality, client-centered case management, and support in finding housing.
Ensure that every person who is at high risk of dying of COVID-19 is offered a placement in non-congregate shelter. Right now, the majority of single adults are sheltered in large rooms with bunk beds, and are exposed to many other people. Approximately 650 single adults who have risk factors associated with severe health outcomes or death if they were to contract COVID-19 are currently sheltered in motel rooms through the Pandemic Emergency Program for Medically Vulnerable Individuals (PEP-V) program, and there are 550 waiting for openings in the program. Up until early 2021, the Federal Emergency Management Agency (FEMA) paid for 75 percent of most costs of this program with the District paying the other 25 percent. Now FEMA will pay for 100 percent of most costs, not including case management or behavioral health services. The District should immediately expand the program so everyone in need can access it. The Department of Human Services (DHS) should assess the need for case management and behavioral health services and, if deemed essential, should allocate local funds for these services.
Purchase bankrupt hotels. These buildings can be used as non-congregate shelter during the pandemic and then be converted into PSH. Jurisdictions across the country are taking advantage of hotel bankruptcies, but so far DC has not.
Maintain street outreach at current funding levels. Outreach services primarily target hard-to-reach individuals who do not seek shelter or other homeless services. Outreach workers help these individuals to apply for housing and gain necessary documentation, like a photo ID proving they are DC residents. They also help them connect with vital services like mental and physical healthcare.
Grow Project Reconnect, the program that helps individuals who are newly homeless find alternatives to shelter, such as reuniting with friends and families. Shelter can be traumatic and unsafe, so avoiding shelter can benefit individuals.[1] Additionally because of budget limitations, only about 1 in 10 homeless individuals receive housing assistance in any one year, so shared housing may be the best option for some.
Invest at least $100 million of local resources in the Emergency Rental Assistance Program (ERAP) to support tenants who have been unable to pay rent as a result of the pandemic. DC's ERAP program helps residents avoid eviction by paying for overdue rent and related legal costs.
With the right investments, the FY 2022 budget can save lives and move DC towards a future without chronic homelessness.
[1] "Diversion," National Alliance to End Homelessness, August 10, 2010, https://endhomelessness.org/resource/diversionexplainer/