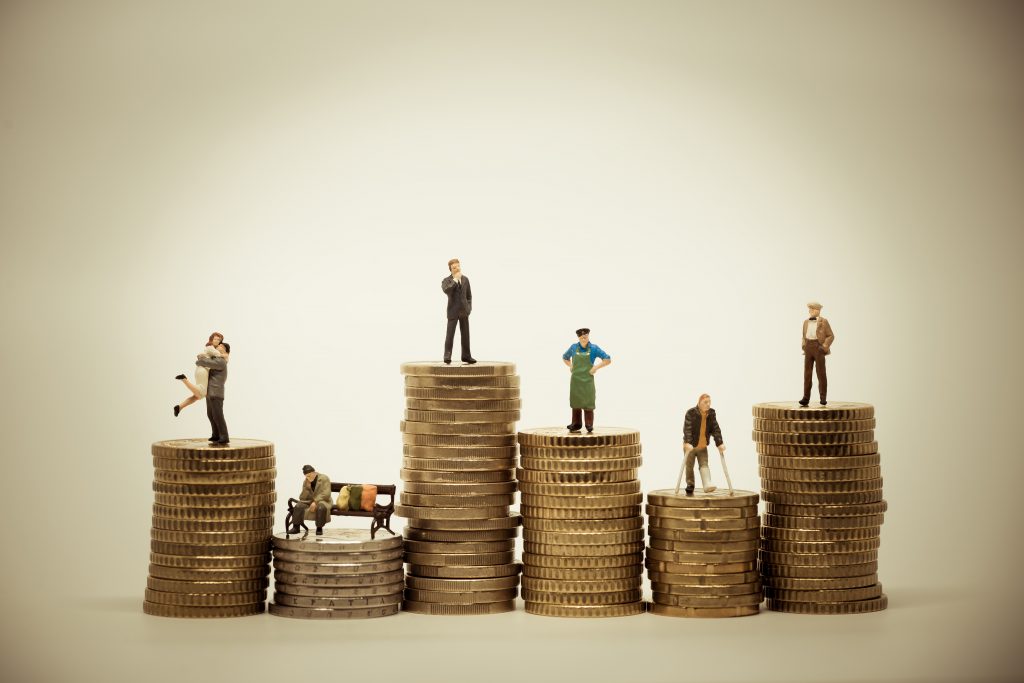 The American Rescue Plan offers a unique and timely opportunity to make a down payment on a just recovery and an antiracist, equitable future for DC, a new DCFPI report argues. The District will receive at least $3.3 billion in direct federal relief funds, some targeted to specific needs like child care or schools, but most of it flexible dollars that can be used to address the deep harms of the pandemic. Today, nearly 80 organizations sent Mayor Bowser and the DC Council a letter urging them to use the funds on intentional investments and interventions in a timely way, with a laser focus on targeting those most in need and addressing the racial inequities that have excluded Black and brown communities from economic gains and left them more vulnerable to the COVID-19 crisis. 
The letter provides DC policymakers with specific policy recommendations on how they can use the funds to provide relief for the thousands of residents facing eviction and who are unhoused, the students who have fallen behind, the residents struggling with food insecurity or mental health challenges, and the child care facilities that are at risk of closing forever, among other crucial investments. For DC's Black and brown communities, particularly women of color, this need is severe due to years of policies and practices that disadvantaged them and systemically privileged white residents in employment, education, and wealth building opportunities. 
Target Aid to Those Most in Need:

The top priority should be to address the immediate harms of the pandemic on the health and economic security of DC residents. The mayor should work with the Council to reverse budget cuts made early in the pandemic, in mental health services and other areas. Reversing cuts is the right thing to do and will help to disrupt worsening conditions.

 

Promote Racial Equity by Addressing Long-standing Inequities:

Racism and other structural barriers to opportunity

have

created underlying inequities that left people of color, especially Black people, women, and immigrants at

a higher

risk of

getting the

coronavirus,

becoming unemployed

, or both.

DC

should make investments to

begin to

repair the racial harm of the

pandemic, and

use federal resources for

innovative

investments to

dismantle oppressive systems

and

build new systems that

address long-standing inequities in income, wealth, jobs, education, health and more.

Plan Now to Sustain Investments:

DC needs a forward-looking spending plan that addresses

current

hardship in the community

and initiates long-term investments in equity and a strong economy. A lack of investment after the Great Recession led to an incomplete recovery, with Black unemployment failing to recover after a decade of overall economic

growth

. Research shows that if DC were to eliminate income inequality in innovation, more than 5 times more children—likely from more diverse backgrounds—would grow up to be inventors and build our future

economy

.

DC must raise new local revenue for continuing investments when the federal funds expire. The city could raise revenue by more strategic use of reserves and raising taxes on wealthy residents to ensure more equitable access to opportunity and prosperity in the District.

Engage and Inform DC Residents:

DC residents already face a lack of representation in the federal government, which is all the more reason why residents must be included in budget decisions on how federal funds are spent, and why. The administration's recent announcement to host Resident Roundtables to solicit community input on the best use of funds in May is an excellent first step to engag

ing

residents. To increase transparency, the mayor should also regularly

report

—monthly for the next few years—on decisions made and spending that occurs with these funds.  
We are excited at the prospect of working with the Administration to begin building a more equitable DC using ARP dollars to fund targeted investments to advance racial justice. If you are interested in learning more about what specifically DCFPI and our partners are urging policymakers to consider, check out the full letter to her here.