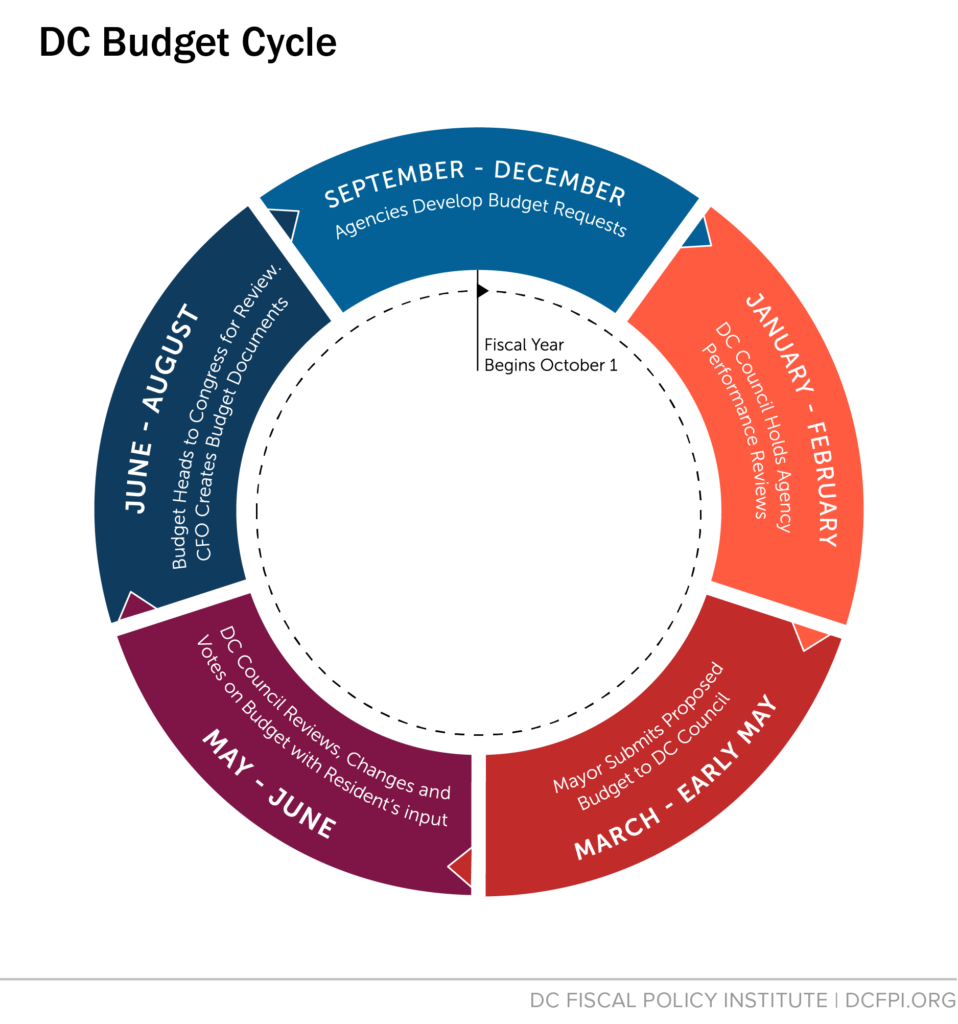 Each fiscal year, the Mayor and DC Council decide how to raise and allocate the District's resources through the budget, with input from residents about what is important to them.
Despite investments in key programs, including public housing repairs, child care affordability, and home buying assistance, the DC Council-approved fiscal year (FY) 2024 budget doesn't go far enough to meaningfully address stark racial and economic inequities.
The mayor put forward an initial budget that cut vital lifelines for DC residents struggling to make ends meet and backtracked on existing commitments aimed at advancing racial justice DC Council was able to restore funding to some critical programs, including emergency rental assistance and "baby bonds." But Council rejected the opportunity to raise additional resources, leaving key programs partially funded or unfunded as more people experience homelessness, DC's black residents are more than five times as likely to live in poverty than white, non-Hispanic residents, and the cost of basic needs remains high due to inflation.
Read more:
With Rising Costs and Continued Hardship, DC Budget Must Sustain Focus on Racial Justice
First Look at the Mayor's FY 2024 Budget
DC Council Restores Funding to Vital Lifelines at First Budget Vote, with Big Exceptions
Fiscal Year 2024 Budget Timeline 
DC's fiscal year begins October 1 and ends September 30. In the spring, the Mayor presents a budget to the Council, which then reviews, changes, and approves it before it is sent back to the Mayor to sign into law and submitted to the US Congress, which can choose to modify or reject it.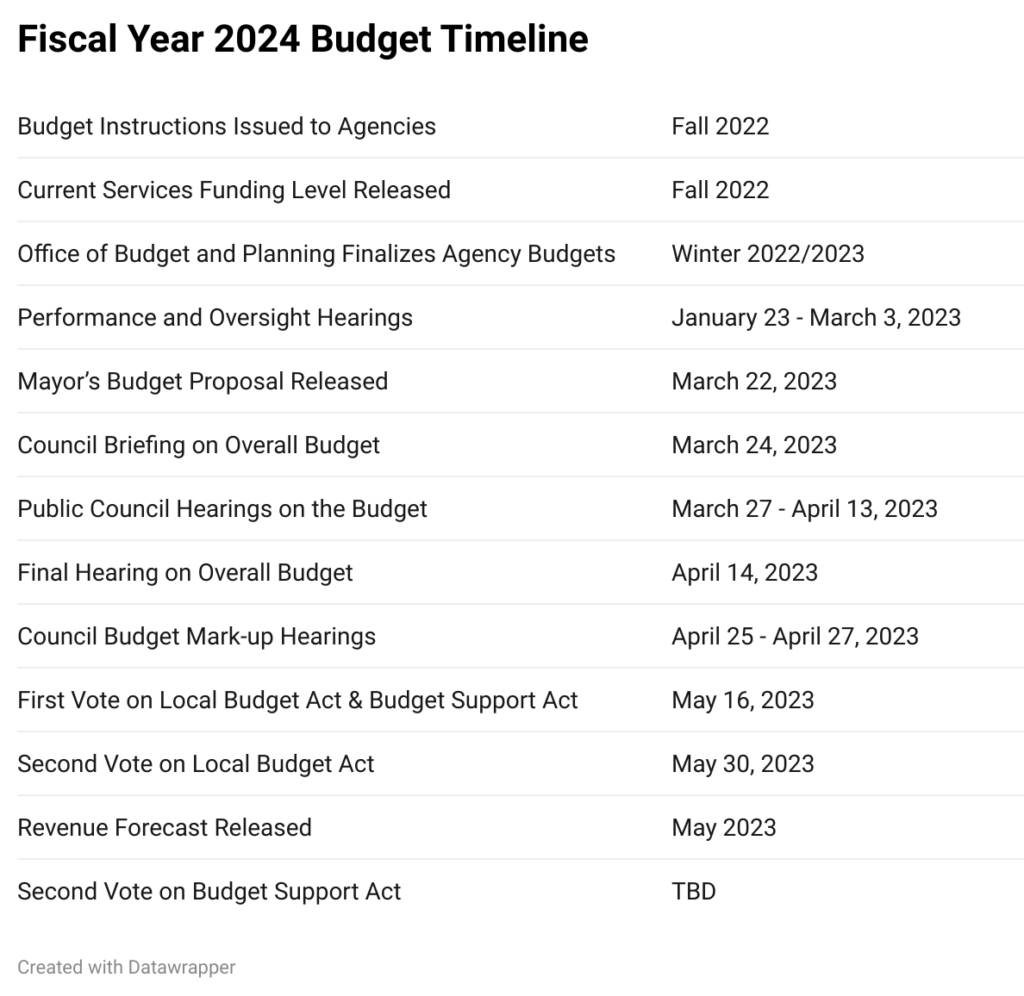 Resident's Guide to the Budget 
This guide breaks down the process of how DC creates its budget, including how to read budget documents and where in the process residents can influence the decisions of elected officials. Read it here. 
Further Resources 
Four Ways Residents Can Influence the DC Budget
How to Testify Effectively before the DC Council
DC's Tools to Create and Preserve Affordable Housing
How DC Funds Its Public Schools 
The fight for racially-just budget, tax, and policy decisions can't happen without you. Sign up to DCFPI's email list or follow us on Twitter, Facebook, and Instagram so we can send you regular updates on our efforts and ways you can get involved.