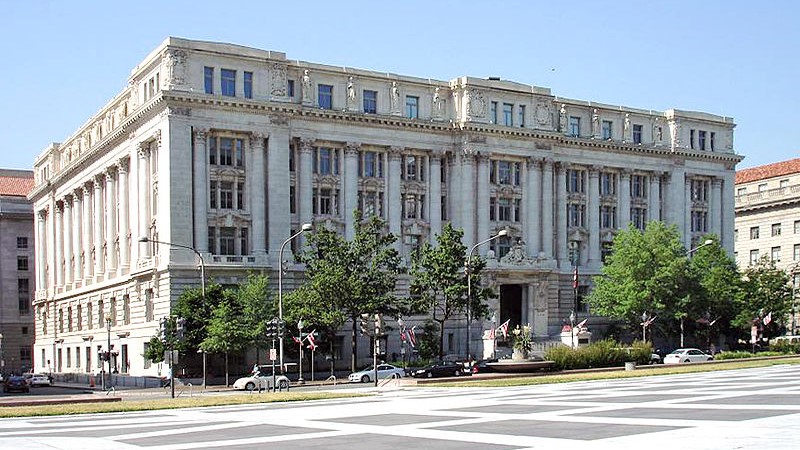 This morning, the DC Council is poised to approve a second bill to lessen the harm—physically, emotionally, and economically—that coronavirus (COVID-19) is causing residents, businesses, and communities. The bill would expand crucial supports and protections to some of those in need, but it falls short in several key areas. Over the weekend, leadership stripped provisions from the bill that would have provided an economic lifeline to workers excluded from unemployment insurance (UI), people who are undocumented, and tenants in need of rent relief, among others. The bill also fails to provide stabilization funds for the child care industry, which has been deemed an essential business industry but is at dire risk of mass business closures.
This legislation comes nearly one month after District officials took steps to bolster an economy facing serious risk by reducing immediate hardship for some residents and businesses. Below is a summary of some of the bill's most important fiscal and economic provisions, including policy fixes that would strengthen economic supports for DC residents and jobless workers.
Authority to Borrow Money to Keep the District Afloat
Yesterday, District officials announced a preliminary March revenue forecast anticipating that revenue collections for the 2020 fiscal year (FY) will come in $607 million below what was forecasted in February. This is due to the cost of trying to contain COVID-19, and the response to the spike in joblessness and related human needs, along with a drop in revenue collections. The revised projections suggest that we are facing a budget shortfall of $362 million this year. Reserves are available to help officials meet cash flow challenges, but without further action reserves could run low by August, before a bump in property taxes are expected in September.
To relieve cash flow pressures, the bill that lawmakers will vote on today would enable the District to borrow $500 million in the 2020 fiscal year—$300 million in general obligation notes and $200 million in tax revenue anticipation notes. The District could use the notes for operating and capital expenses. The general obligation notes would be backed by all the revenue that the city brings in—making it less risky for investors—and the revenue anticipation notes would be tied to revenue coming in. The District would have to pay the money back by September 2021.
DC's reserves totaled $1.43 billion at the start of the public health crisis, and the Mayor has spent at least $50 million of that to address critical COVID-19 needs. Officials can use the remaining reserves to address the budget shortfall, rather than solely enacting budget cuts. And, they should use the remaining reserves and elimination of ineffective tax breaks to weather remaining cash flow challenges and address unmet needs among undocumented families, excluded workers, child care providers, and others, as outlined below, to the extent possible. If the forecast worsens, lawmakers should consider a mix of budget cuts and tax changes to balance the budget.
Supports for Workers
Wage Replacement for Workers Left Out of Previous Relief Packages
Tens of thousands of DC residents—including those who are undocumented or otherwise in the informal cash economy—are excluded from federal unemployment insurance (UI) relief efforts. These residents contribute and play vital roles in our community and economy. Unfortunately, leadership in the DC Council removed the provision that granted the Mayor authority to fund wage replacement for these essential workers from the latest draft of the emergency bill. If funded, the weekly benefit would have been equal to half of an excluded worker's typical weekly wages, allowing these workers to pay for basic needs such as food and toiletries.
A modest grant of $5 million—similar to what Maryland already enacted—to organizations that are able to provide direct assistance to affected residents would give some desperately needed immediate relief. At a press conference yesterday, DC Council Chairperson Phil Mendelson said, "We're committed to keep working on this issue to see what financial relief can be provided." We urge the Mayor and DC Council to ensure they keep this commitment and do right by our neighbors to provide economic stability during this challenging time.
Still, many excluded workers have legitimate fears about interfacing with the government. Moving forward, legislation should include provisions to prohibit the Department of Employment Services, the agency tasked with implementing UI, from cooperating with U.S. Immigration and Customs Enforcement for people with no criminal warrants.
Work Share Expansion
Local businesses can better make ends meet and retain their workforce during this pandemic by implementing work sharing, which reduces layoffs and saves the employer payroll expenses by decreasing worker hours and allowing workers to collect unemployment benefits for the lost time. The proposed legislation expands qualifying shared work plans within the Keep DC Working Act, but the District would need to quickly adopt regulations for businesses to benefit from this program. The latest version of the bill limits the reach of the program by adding reasons why an employer cannot participate, including if the employer utilizes seasonal employees, has a history of laying off workers at a high rate, or provides supplemental unemployment benefits.
Paid Sick Leave Compliance
Many essential workers continue to report to work each day, putting their lives and the lives of their families at risk. Those workers, as well as teleworkers, should be able to access paid sick leave if they show symptoms of and/or contract COVID-19. The bill largely brings the District in compliance with the federal government's Families First Coronavirus Response Act, which requires most employers with 49 to 500 employees to provide two weeks (up to 80 hours) of paid leave to employees at their regular rate of pay. The federal Act also provides employees that need to care for a loved one with two-thirds their regular rate of pay, among other important protections. The federal government will reimburse employers through refundable tax credits.
However, the DC bill fails to extend these mandates to employers with more than 500 employees—that is, giant corporations that can likely afford paid leave. The District should expand paid sick leave to include large employers' workers and require these companies to self-finance 10 days of paid sick leave for all employees, regardless of tenure.
The latest draft of the bill also includes a new provision that would allow District officials to use the Universal Paid Leave Implementation Fund for activities related to enforcement of this federal paid sick leave requirement. This allowance should be capped and narrowly targeted so that the District can meet program demands when universal paid leave launches in July. When revenues stabilize after the economic downturn ends, the District should repay the fund after the federal provisions expire at the end of the year.
Education
Amended Graduation Requirements for High Schoolers
The Mayor made the difficult yet necessary decision to close DC Public Schools beginning March 16, with public charter school leaders following suit to help save lives. Acknowledging that unprecedented times call for flexibility to support student success, the bill would waive key high school graduation requirements. Under current requirements, high schoolers must receive 120 hours of classroom instruction for each course in which they are enrolled. The legislation would waive this seat-time requirement. It would also waive the 100-hour community service requirement for graduating seniors.
Stabilizing the Child Care Industry
The latest draft of the bill removed a provision that would have granted the Mayor authority to expand microgrants for small businesses, including child development centers. The District already implemented measures to protect the solvency of providers participating in the child care subsidy program and those participating in the Pre-K Enhancement and Expansion Program. However, home and center-based care settings that receive their revenue either primarily or partially through privately paid tuition are struggling to keep their doors open. These centers are on the brink of permanent closure, which would diminish our already limited supply of child care slots and prevent families from returning to work once the District recovers from the COVID-19 pandemic.
The Mayor should reserve at least $5 million dollars in the microgrant program to ensure child care centers are not left behind.
Helping Residents Stay in their Homes
Deferments of Mortgages
As the number of DC residents who find themselves unemployed rises every day, the legislation offers relief for property owners who are seeing a sudden drop in income.
The bill would require that servicers of both residential and commercial mortgages create deferment programs that allow borrowers to suspend mortgage payments for at least 90 days for the duration of the public health emergency, plus an additional 60 days once it ends. The bill would also waive all late fees and processing fees that would accrue during the public health emergency, and it would prohibit mortgage services from reporting any information regarding delinquency of borrowers to credit agencies during the emergency. The bill would also require mortgage servicers to approve borrowers' applications if they can demonstrate that they experienced financial hardship as a result of the COVID-19 crisis, and if the borrower agrees to pay the deferred payments at the end of the original mortgage loan term.
In addition, the bill would require property owners who receive a deferment of mortgage payments to reduce the rent charged to their commercial tenants by an amount proportional to their mortgage payment reduction during the time in which they are receiving the deferral. Under the bill, the property owner receiving the mortgage deferral could require that tenants pay back the amount of reduced rent within 18 months or by the end of the lease term.
Notably, an earlier draft included residential tenants, but the language including those tenants has been removed. This legislation only passes on the mortgage deferment to commercial tenants.
Temporary TOPA Timeline Expansions
The Tenant Opportunity to Purchase Act (TOPA) is a right guaranteed to all tenants in multifamily buildings, allowing them the first right of refusal when the landlord seeks to sell the property. To exercise their TOPA rights, tenants must first organize a tenant association. The bill would make allowances for tenants and tenant associations seeking to organize and exercise their rights by expanding the TOPA timeline, which typically begins as soon tenants receive a notice of intent to sell from the property owner, for the duration of the public health emergency, plus 30 days.
This means that any outstanding TOPA processes that began before the March 11th start of the public health emergency would be paused until 30 days following the end of the official state of emergency. For any tenants who receive a TOPA notice during the state of emergency, the timeline for exercising their rights would begin 30 days after the end of the state of emergency.
Pausing the Clock on Notices to Vacate
The bill would pause the timeline on any notices to vacate that any tenants may have given before the state of emergency, allowing tenants to stay in their homes for the duration of the public health emergency without penalty, even if they had intended to move out during that time.
Rent Increases
The bill would prohibit property owners from raising rents on their tenants for the duration of the public health emergency. This includes rent increases issued before March 11 that were to take effect during the state of emergency. This is an important measure to protect tenants from price gouging, a concerning trend that DC's Attorney General Karl Racine has noted and plans to investigate.
Expanded Consumer Protections
Utilities
With thousands of DC residents losing their jobs and with many more expected to do so by the summer, policymakers have taken several steps to relieve some of the pressure families are facing to make ends meet. The bill would prohibit cable and telecommunication companies from disconnecting services if a resident falls behind on payments during the public health emergency, plus 15 days after it ends—building on last month's legislation in which policymakers prohibited water, gas, and electric providers from disconnecting services. The proposed legislation would also allow the District to use the Clean Rivers Impervious Area Charge Assistance Fund to provide financial assistance to low-income residential customers who have outstanding water bills.
While the legislation provides some important expansions, it falls shorts in addressing the needs of residents who had their services disconnected prior to the Mayor declaring a public health emergency. The legislation also fails to ensure that families who are unable to pay outstanding, accumulated bills in the immediate aftermath of the pandemic will be able to maintain access to vital utility services.
Debt Collections
Many residents are experiencing growing financial hardship and it is critical that the DC government leverage its authority to protect residents from predatory debt collection practices. The bill would prohibit debt collectors and creditors from threatening or acting upon new collection lawsuits; garnishment, seizure, or withholding of wages or property; repossession of a vehicle; and bench warrants.
The bill would also limit the verbal and written communication collectors can have with debtors. They would not be allowed to text or email and would be prohibited from visiting or threatening to visit the homes or places of employment of debtors or confronting debtors about payments in public places. Exceptions to these provisions would be made if debtors initiate communication or collectors are informing debtors of a rescheduled court hearing.
Update: Chairman Phil Mendelson circulated an amendment on Tuesday morning, just before the hearing, that now allows both residential and commercial tenants impacted by the public health emergency to request a rent deferral from a landlord benefiting from a mortgage deferral.