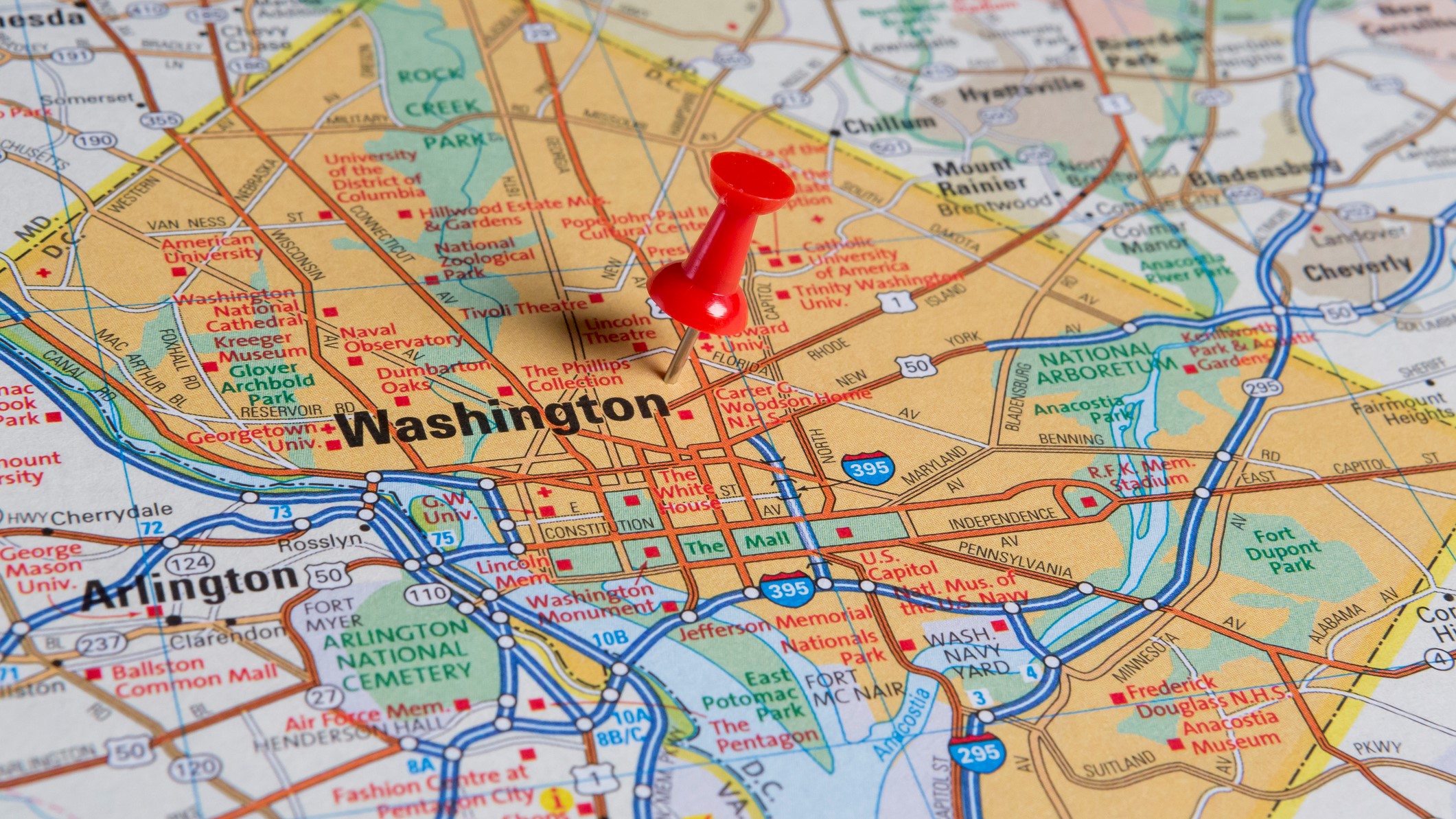 The approved federal emergency package significantly shortchanges DC by giving the District less than half of the fiscal aid it provides to other states to address massive, immediate budget problems due to the coronavirus (COVID-19). DC is receiving $495 million from the Coronavirus Relief Fund for calendar year 2020, while each of the 50 states is receiving at least $1.25 billion. Treating DC fiscally worse than other states is morally wrong and deeply misguided given that DC has more COVID-19 cases than 19 states and is typically treated as a state in federal programs. Shortchanging DC also undermines a strong regional approach that is necessary to save lives and protect the economy.
Withholding fair funding from DC is also misguided because the District has a larger population than Vermont and Wyoming. Compared to other states and territories, DC and Puerto Rico tied for the 12th highest amount of federal aid on a per-capita basis, when including total state and local aid in the relief fund, according to the Center on Budget and Policy Priorities. Worse, DC ranks last, after all 50 states, for the total amount of federal aid to states and DC as a share of their fiscal year 2020 general fund budgets. District residents deserve better.
Our District—like other states, territories, and tribal nations—is incurring huge new costs as we seek to contain and treat COVID-19 and respond to the virus-induced spike in joblessness and related human needs. Less federal aid means that DC will have to rely more heavily on our reserves to stay afloat in the near future. However, these reserves have restrictions on, and specific timelines for when lawmakers have to replenish the funds—likely before we're even able to fully recover from the crisis. That's why DC lawmakers should end the local mandate to replenish our reserves on a rushed timeline and request the same for our federally-mandated reserves.
Reserves Won't Be Enough to Get Us Through the Expected Recession
While hovering over $1 billion, a historic high, DC's reserve funds are nowhere near enough for the health and economic crisis of COVID-19's magnitude. With schools closed and businesses shuttered, a broad swath of workers aren't able to work and earn income. The hospitality and retail industries have borne the brunt of the pandemic so far, experiencing mass layoffs and business closures. DC's unemployment insurance claims spiked by 1,900 percent in the last two weeks—an unprecedented level. US economists are predicting a recession that will lead to an extraordinarily sharp fiscal dip, wreaking havoc most immediately on low-wage workers and the District's most vulnerable residents.
The city has been relying on reserves to address immediate cash flow challenges due to a sharp drop in revenue collections, the District's Chief Financial Officer (CFO) reported to lawmakers. Revenues could plummet for months to come, according to the scenario that the CFO presented—particularly sales and income taxes. As more workers lose their incomes, more will turn to the District to help to pay bills and survive. This will put pressure on District revenues, which are simultaneously being squeezed by lower revenue collections due to plummeting economic activity. The CFO's analysis suggested that the District could use nearly $1 billion for cash flow needs by August.
The federal emergency package shortchanged DC by at least $755 million—that's slightly more than half of the reserves that DC had before COVID-19 struck. The fiscal harm could become worse if federal aid remains inadequate and deep job losses spread to non-hospitality industries. Without considerable federal aid, District lawmakers will likely have to cut deeply, and very quickly, into basic core services—or raise taxes massively—just to keep functioning. That would worsen the recession and delay the eventual recovery.
The federal emergency package also includes other funding directed at states, including $30 billion for public education and college, $25 billion for transit, and $3.5 billion for child care, among other funding. Details are still emerging on whether DC is treated fairly like a state for its share in those pots of money.
Growing Coronavirus Pandemic Will Worsen an Already Tenuous Situation
Federal aid and state reserves are more essential now than ever because the services and programs they fund will help determine how District residents fare in a recession, which historically have had negative effects for low-income and Black and Latinx communities in particular. These groups are typically the first to feel the effects of economic downturns and the last to recover from economic swings due to longstanding structural inequities. The divisions in our economy that have fostered inequality, economic hardship, and jobs with low and volatile wages and few benefits are the same ones enabling the COVID-19 pandemic to devastate DC's most marginalized communities.
Congress and District lawmakers must expand and streamline state policies that soften the economic crisis by protecting residents from job losses, wage cuts, and other cascading effects. DC policymakers swiftly took crucial steps to provide relief to families and businesses—and are working around the clock to do more. Given the economy's extremely rapid decline and the extraordinary damage to DC's budgets, federal policymakers must fund more substantial, sustained, and structural policy changes.