WASHINGTON– DC Fiscal Policy Institute (DCFPI) is pleased to announce the election of Dr. Jhacova Williams and Dr. Lynette Rawlings to its Board of Directors.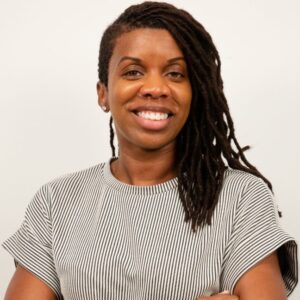 Dr. Jhacova Williams is an applied microeconomist focusing primarily on economic history and cultural economics. Her previous work has examined Southern culture and the extent to which historical events have impacted the political behavior and economic outcomes of Southern Black Americans. She has also done a series of projects investigating the role of structural racism in shaping racial economic disparities in labor markets. She recently joined American University (AU) as a faculty member in the School of Public Affairs. Prior to joining AU, she worked at Xavier University of Louisiana, Clemson University, and the Economic Policy Institute.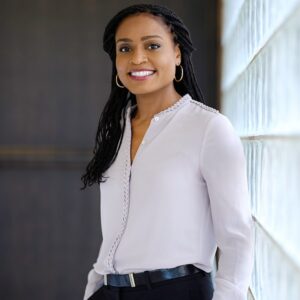 Dr. Lynette Rawlings founded and leads the Policy Academies (TPA) – a research training and leadership development program to prepare emerging scholars of color from low-to-moderate income backgrounds for influential careers in the public policy. In addition to running The Policy Academies, Dr. Rawlings is a member of the National Academy of Social Insurance. An accomplished researcher and analyst, she has more than 20 years of experience exploring issues of racial equity, inclusion, and economic opportunity in US metropolitan regions at leading policy research institutions. Much of this work has focused on the role of race and place in shaping outcomes for families and communities in urban areas. In addition, her research includes exploring policies on immigrant and ethnic minority integration in U.S. and European Union cities.  
"I am excited to join the DCFPI Board of Directors and support the organization's work advancing anti-racist policy for an equitable future," said Dr. Williams. "As a trusted source of research and analysis, DCFPI is creating a strong evidence base for policies that are responsive to the experiences of residents facing racial and economic oppression and move us towards shared abundance." 
"I am thrilled to take on this role at DCFPI, an organization committed to making transformative change," said Dr. Rawlings. "DCFPI is a leader on research, narrative, and strategy rooted in anti-racism and I look forward to supporting Erica Williams' bold and visionary leadership to push the boundaries of what's possible for the District, and particularly for the residents who have been historically excluded from its prosperity." 
"We are so fortunate to welcome Jhacova and Lynette to DCFPI's Board of Directors," said DCFPI Executive Director Erica Williams. "They bring with them extraordinary vision and deep knowledge of the issues of racial equity and economic inclusion that will strengthen our ability to make DC a place where everyone can live free from struggle."