DC Tax Revision Commission Town Hall: June 15th
June 15, 2023 @ 6:30 PM - 8:30 PM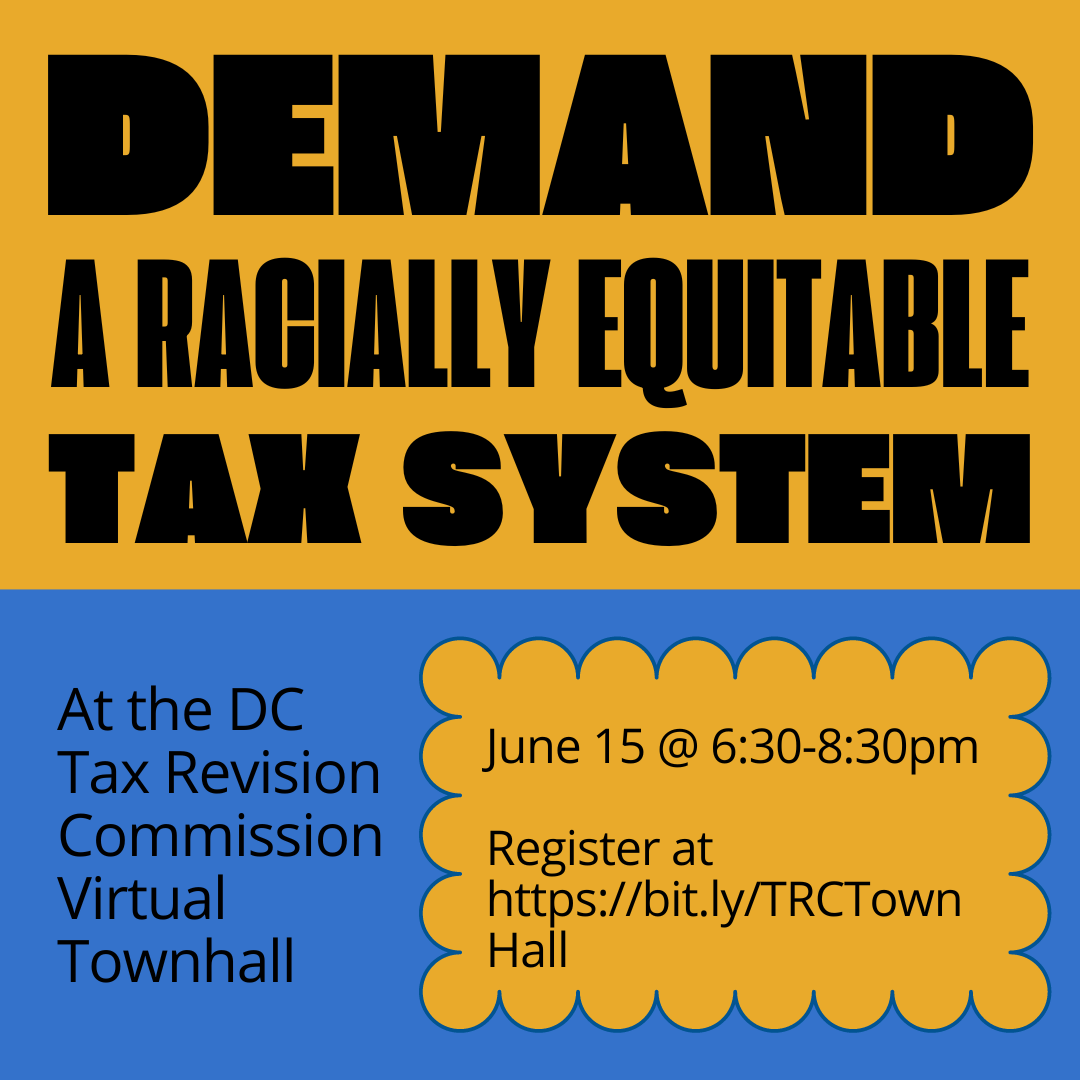 The DC Tax Revision Commission is hosting its final town hall to hear from the public before submitting tax policy recommendations to the mayor and DC Council. We need you to add your voice to the conversation!
The District is home to some of the most extreme inequality in the US: Just 1,500 households in DC have net worth over $30 million and hold nearly half of all wealth in the District, according to the Institute on Taxation and Economic Policy. Meanwhile, the DC Council has come up short on funding for ending homelessness, increasing food benefits, and promised cash assistance for workers who were excluded from unemployment assistance and other forms of federal pandemic relief. We need a racially equitable tax system that asks the wealthiest residents to pay their fair share, so we can make public investments that repair historic and ongoing racist harm to DC's Black and brown communities.
You don't need to be a tax expert to weigh in. Join Just Recovery DC's prep call at 6pm on June 14. We'll walk you through what to expect at the town hall, how to connect your experiences to the tax code, and what DC can do to promote a just recovery for our communities in the ongoing aftermath of the COVID-19 pandemic.