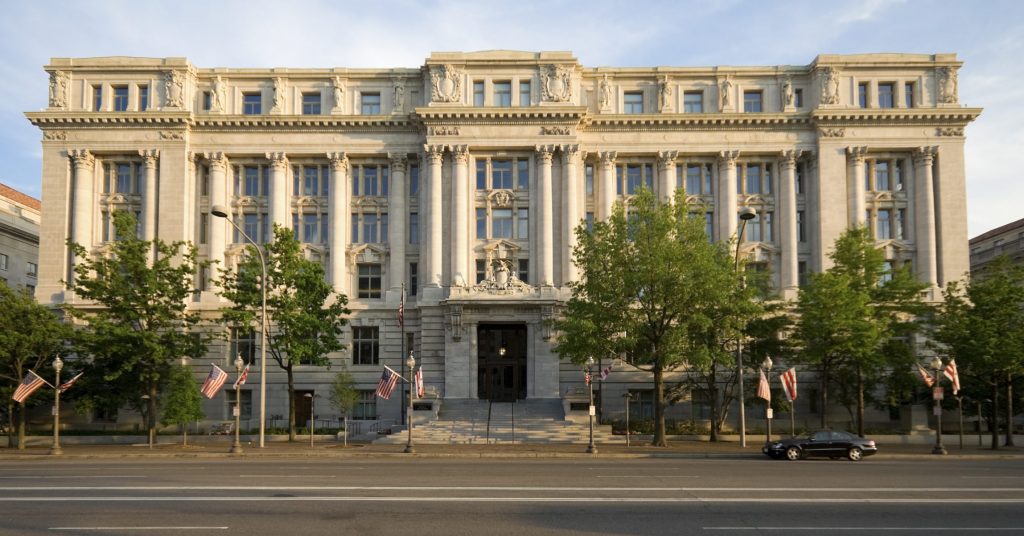 DCFPI staff have delivered testimony at eleven budget hearings since the Mayor proposed her budget on May 27th.  In these testimonies, we reminded lawmakers of the unprecedented opportunity to leverage American Rescue Plan dollars and raise local revenue for a just recovery and future. We underscored the disproportionate harms of this crisis on DC's Black and brown communities and the need for deep investment in and equitable access to affordable housing, healthcare, early learning, education, and essential services. We highlighted strong proposals in the Mayor's budget and pointed to areas where additional investment or reallocation of funds is needed to truly build back better. You can read our roundup and access several of these testimonies below: 
Early education. In front of the Committee of the Whole, we called for stabilizing child care programs and boosting the child care subsidy reimbursement rate with a recurring $60 million investment in each year of the financial plan. This investment would better position the subsidy rate to cover the true cost of providing great care to infants and toddlers, including ensuring our early educators—most of whom are Black, brown, and immigrant women—are paid wages on par with their peers in public education.  
Tax justice. At the above hearing and a separate hearing on tax ideas to advance equity, we encouraged lawmakers to raise revenue by taxing high income residents, who are undertaxed and have seen their incomes and savings grow over the last year, even during the pandemic.  
School budgets and mental health. In front of the Committee of the Whole, we called on the Council to establish budgeting principles that make the DCPS budget process and funding for individual schools more stable. This is of particular importance for schools serving low-income and other vulnerable students that tend to face the most instability in their budgets. At a Committee on Health hearing, DCFPI strongly encouraged the Council to provide $841,000 to fully fund the expansion of the School-Based Mental Health Program and $1.5 million to cover increased costs for providers.  
Affordable housing. At a hearing held by the Committee on Housing and Neighborhood Revitalization, we broke down how the Mayor's proposed $250 million for the Housing Production Trust Fund (HPTF) in FY 2022, if targeted well, could help the District make substantial strides in alleviating its affordable housing crisis. We urged the Council to maintain strong investment in effective tools that preserve affordable housing, such as the Affordable Housing Preservation Fund and the Douglass Community Land Trust. We implored the Council to fund the Voluntary Agreement Moratorium Act of 2020 to prevent dramatic rent increases, displacement, and eviction.  
Public housing repair and vouchers. We urged the Committee on Housing and Neighborhood Revitalization to fully fund the DC Housing Authority's request for $60 million for public housing repairs and maintenance in FY2022; we urged that these dollars go to repair more than just one public housing project. Over 90 percent of residents living in the District's public housing are Black, most living in deplorable conditions that have put them at even greater risk of illness during the pandemic. The continued lack of funding for these repairs is a clear issue of racial inequality.  
Homelessness prevention. At the Council Committee on Human Services hearing, we testified on the need for greater investment in permanent housing, Project Reconnect, the Emergency Rental Assistance Program (ERAP), Youth Homelessness programs, and the Interim Disability Assistance (IDA) program. We called for greater investment Emergency Housing Vouchers and Project Reconnect—a program that helps individuals who are newly homeless find alternatives to shelter. We also asked for $5.5 million more for ERAP—a program that helps residents facing eviction pay for overdue rent and related legal costs. We called for ensuring all of the District's youth have access to safe housing and implored the Council to double the IDA program budget and caseload to 1,346 and $3.3 million, with the goal of expanding the program to serve all in need within 5 years. 
Health care and shelter. We testified to the Committee on Health that the Council should remove barriers to the DC Healthcare Alliance program that serves residents ineligible for Medicaid and expand non-congregate shelters for people at risk of contracting COVID-19. Prior to the pandemic, the Alliance required an in-person interview and eligibility recertification for the program every six months, both of which reduce access. DC waived the in-person interview during the pandemic; we recommend that this continue and that the program adopt annual recertification. We also explained the need to expand federally-funded Pandemic Emergency Program for Medically Vulnerable People (PEP-V) motel sites. The sites act as non-congregate shelters to reduce exposure to COVID-19 for all residents deemed high risk for contracting the virus. 
Public safety. We testified in front of the Committee on the Judiciary and Public Safety about intentional reallocation of Metropolitan Police Department (MPD) funding to health, social services, housing, and other programs for community safety and care. This a critical step in addressing the over-policing of Black communities. While Black residents make up 46 percent of DC's population, they are roughly 70 percent of residents stopped by police, over 90 percent of those experiencing stop and frisks, and 89 percent of those involved in use of force incidents.  
Excluded workers. At the Council Committee on Business and Economic Development hearing, we testified that the $15 million Mayor Bowser allocates for excluded workers in her supplemental budget falls far short of what is needed. These workers—many immigrants who are undocumented or those in the informal economy—have only received a one-time payment of $1,000 over the past year. We urged a total investment of $200 million to provide $12,000 per person to about 15,000 workers . 
Residents and advocates have one more opportunity to testify on the budget this Friday, where the full Council will hear from the public about what they would like to see in its budget ahead of committee mark-ups. This is a chance to make your voice heard on the programs and services that matter to you! (See our Resident's Guide to the Budget to learn more about DC's budget process).