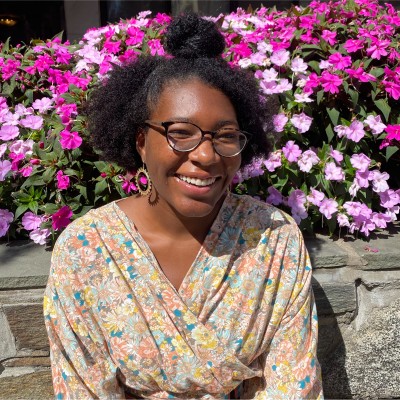 Erika will lead the DC Fiscal Policy Institute's (DCFPI) research and advocacy on education policy, aimed at eliminating racial and income inequities in student experiences and outcomes. 
Prior to joining DCFPI, Erika worked as a Policy Resident at Communities for Just Schools Fund (CJSF), a national collaborative that links philanthropy and grassroots organizers. In this role, Erika supported CJSF's federal strategies, ranging from the educator shortage to holistic safety in schools. Erika has also worked in state government roles at the Louisiana Department of Education as well as the Department of Health and Human Services in her home state North Carolina. 
She received a bachelor's degree in Public Policy and Political Science from the University of North Carolina at Chapel Hill as well as a master's degree from Georgetown University, where she studied Educational Transformation with a focus on advocacy and policy.  
Her interest in education policy stems from her lived experience as a product of Title I public schools. She is passionate about working alongside communities, especially those who have been traditionally misrepresented and intentionally left out. She is excited to be a part of this work to ensure that all students in DC receive the education they deserve. Outside of work, Erika enjoys baking new desserts (almost always featuring fruit), going on long walks to explore the District, and reading rom-coms.