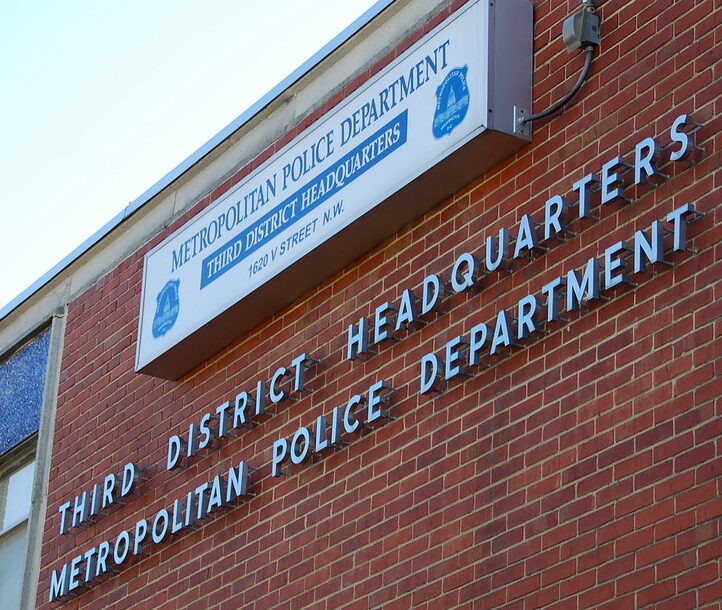 The District is one of the most heavily policed jurisdictions in the country, the consequences of which disproportionately harm Black residents. Although Black individuals make up 46 percent of DC's population, more than 75 percent of all stop and frisks and 91 percent of reported use of force incidents involve a Black individual.[1],[2] In response to a weekend of violence over the summer and amidst a sustained increase in homicides, the Mayor gave the Metropolitan Police Department (MPD) direction to use "any overtime necessary" to address the violence.[3] As advocates for racial justice and community safety have pushed lawmakers to increase public safety by moving money away from the police and into community resources, the DC Council approved a budget for FY 2022 that does reflect major new investments in violence prevention, but also continues to rely heavily on traditional policing.
Lawmakers Approve Slightly Smaller Police Budget, but Set Aside Funding for Hiring of Additional Officers
Amidst ongoing calls from advocates to dramatically reduce the District's reliance on policing to address harm and violence, the DC Council approved an MPD operating budget of $516.8 million, which is a $43.4 million, or 7.8 percent, decrease from the approved fiscal year (FY) 2021 operating budget, adjusting for inflation. The approved FY 2022 budget includes a $3.4 million expansion of the Police Cadet program, doubling the number of new cadets each year. The Council's initial FY 2022 budget proposal was $511 million, but they increased the budget after the Mayor sent a last minute $11 million supplemental budget request, citing the need for additional funding for hiring and training new officers to respond to increasing gun violence in the District. Rejecting the $11 million request, the Council instead increased MPD's operating budget by $5 million and added $1.9 million to the Office of Neighborhood Safety and Engagement (ONSE) for additional violence interrupters.
For more details about how the MPD uses its funding, including personnel and overtime, please see our data visualization tool, "Understanding the DC Police Budget."
American Rescue Plan Dollars Enable Large Increase in Funding for Violence Prevention and Intervention
Building Blocks DC
The FY 2022 approved budget contains many investments in gun violence prevention initiatives that fall under the District's umbrella program "Building Blocks DC." This program uses a public health approach[4] to address gun violence by providing wide-ranging services and programs focused on specific blocks in the District with the highest concentration of gun-shot related crimes. The Mayor's office identified these 151 blocks using 2020 crime data. Following not only a place-based but also a people-based strategy, Building Blocks DC operates across agencies and works to engage directly with specific populations that the program has identified as being "at risk of becoming a victim or perpetrator of gun violence.[5]"
In the FY 2022 budget, more than $59 million in federal American Rescue Plan (ARP) funds enabled a significant increase in investment for gun violence prevention and youth safety programs. Much of this investment will recur each year on a one-time basis through FY 2024. Notable elements of the Building Blocks DC program supported by ARP dollars include:[6]
$12.9 million for violence intervention, including expanded funding for credible contacts for the Credible Messengers and Violence Interruption programs;
$8.6 million for person-based services, including intensive case coordination, temporary safe housing, housing relocation assistance, and expanded access to trauma-informed mental health services;
$1.5 million in the Department of Youth Rehabilitation Services to support grants for community-based efforts and neighborhood action plans;
$3.8 million in the Department of Employment Services to expand Project Empowerment, a job training and coaching program for individuals experiencing barriers to employment; and an additional $792,000 to support wrap around services for Building Blocks DC participants in the Project Empowerment program;
$1.1 million for family case workers in Building Blocks DC neighborhoods; and,
$440,000 for a violence interruption certification program at the University of the District of Columbia.
Office of Neighborhood Safety and Engagement
ONSE aims to reduce violence in the District using a public health approach and community-oriented model. ONSE administers programs both to prevent violence and to provide services to DC residents who have experienced the trauma of violence. The approved FY 2022 budget for ONSE is $28.7 million, almost triple the budget from FY 2021. Federal payments totaling $13.9 million make up nearly half of this budget increase. Violence intervention and employment supports received the largest spending increase in the FY 2022 ONSE budget (Figure 1).
ONSE administers six programs:
The Family and Survivors Support Program offers support and services to families who have been impacted by a violent incident.
A Housing Assistance program offers financial assistance to residents who need to relocate their housing because they were victims or, or are at risk of, gun violence.
The Leadership Academy is a school-based program that brings together several government agencies and community partners to reduce young adult violence. The program offers services to youth in areas with higher rates of violence.
The Pathways Program is a transitional employment program offering wrap-around training and support to individuals who are deemed "at risk" of being involved in violent crime.
The Restorative Justice Collaborative implement restorative justice practices within the DC government in partnership with community-based organizations, with a focus on young adults, ages 18 to 35.
The Violence Intervention Initiative is a collaboration between ONSE and three community-based organizations to engage neighborhoods in creating and implementing tailored violence reduction strategies.
"Cure the Streets" Violence Interruption Program
"Cure the Streets" (CTS), a violence interruption initiative through the Office of the Attorney General, received a $4.1 million enhancement in the FY 2022 approved budget. The majority of this budget increase came from ARP funding. Like the ONSE programs, CTS takes a public health approach to violence prevention. The program hires violence interrupters to engage with their communities to help resolve conflicts before they become violent. The CTS program receives the majority of its funding, up to $7 million, from the Litigation Support Fund, which is funded through revenues that the Office of the Attorney General recovers from settlements on behalf of the District.
To find out more about shifting resources away from policing and about local advocacy groups working on community safety including Defund MPD and Black Swan Academy, see the Resources section of our MPD Budget Data Visualization Tool.
[1] DC Government, Stop Data January-June 2021, Metropolitan Police Department, September 15, 2021.
[2] Government of the District of Columbia, Report on Use of Force by the Washington, D.C. Metropolitan Police Department 2020, Police Complaints Board, Office of Police Complaints, 2020.
[3]  Jordan Pascale, Mayor Bowser Directs Police To Use 'Any Overtime Necessary' After Weekend Shootings, NPR, July 20, 2021.
[4] According to the CDC, a public health approach to violence prevention involves four steps: Define and monitor the problem, identify risk and protective factors, develop and test prevention strategies, and assure widespread adoption.
[5] DC Government, Building Blocks DC, Office of the City Administrator.
[6] This list is not a complete list of the programs under the Building Blocks DC umbrella. For a complete listing of federal funding for BBDC programs, please see https://lims.dccouncil.us/downloads/LIMS/47279/Other/B24-0275-Federal_Recovery_Budget_Narrative.pdf