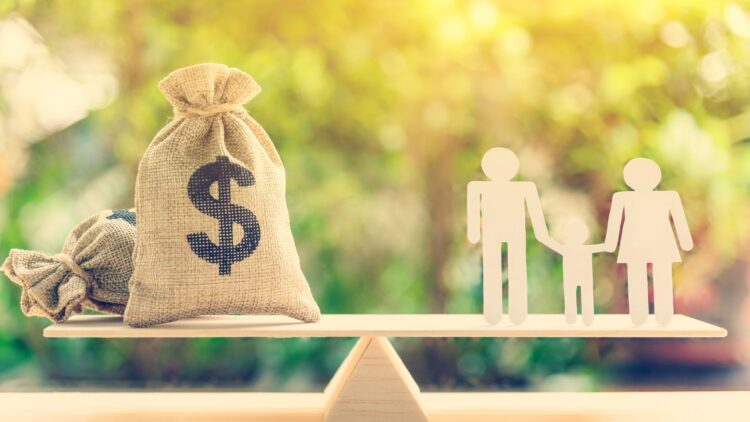 The District of Columbia is at an important crossroads as we approach the release of the Fiscal Year (FY) 2022 budget. The coronavirus pandemic continues to devastate our public health, key sectors of our economy, and our education system, with Black and brown residents bearing the brunt of this hardship. As we move to vaccinate residents and hopefully emerge from the pandemic, our leaders must address the possibility of thousands of residents facing eviction, small businesses that may not recover, and students who have fallen behind.
Yet DC's finances and ability to respond to these demands remain fragile, even with the recent announcement of a large FY 2020 surplus. The budget plan adopted last year assumed a $260 million cut in services in FY 2022, adjusting for inflation, and revenues over the next four years are projected to be over $2.5 billion below pre-pandemic levels.
DC's leaders face important choices. They could move ahead with budget cuts—but this would worsen the challenges faced by struggling families and businesses, slow down the city's recovery from the pandemic, and widen racial inequities. Instead, our leaders should use the budget to support a strong and equitable recovery. Investing assertively to prevent an eviction crisis, help students who have fallen behind, and keep businesses afloat will take added resources but will pay off by helping our economy and city recover as quickly as possible from the pandemic.
As the Mayor and Council begin the difficult task of revising the FY 2021 budget and developing the FY 2022 budget, we have identified principles they should follow to support a strong and equitable pandemic recovery.
Focus on Bold Investments, Not Cuts
The best solution to a recession and a shrinking economy, as shown in federal relief packages, is to put money in the pockets of families and businesses. Both research and common sense tells us DC will be stronger if residents have resources to pay for rent, shop in their communities, and provide for their children. A belt-tightening and cuts-heavy approach is precisely the wrong direction because it will take more money out of the economy and limit our ability to address the hardships facing families and businesses, setting the whole city back.
In particular, the District should prioritize new and bold investments that will address the greatest harms of the pandemic and boost our long-term economic prospects. This includes making large investments to prevent evictions, bolster the struggling child care industry, and provide supports to students most harmed by the pandemic.
Focus on Racial Equity
The FY 2022 budget should acknowledge and address the fact that the pandemic has fallen hardest on Black and brown residents. Many low-income residents of color worry about eviction, feeding their families, and their children falling behind in school. Meanwhile, higher-income residents, who are predominantly white, largely have kept their jobs and in fact seen their wealth grow with a surging stock market and rising home values.
Employment for workers earning less than $27,000 has fallen by nearly 18 percent.
25 percent of all DC adults living with children were in a household where there was not enough food, and 21 percent were behind on rent, according to Census data from November-December 2020.
21.6 percent of Black DC residents live in poverty and are likely to experience these devastating conditions, compared to 8.8 percent of Latino residents and 5 percent of white (non-Hispanic) residents.
Every key indicator of the pandemic—illness and death, job loss, access to vaccines, and educational slide—have fallen hardest on Black and brown residents.
Helping those who have been hit hardest makes economic sense and is a matter of racial equity. This is the first budget after the passage of the Racial Equity Achieves Results (REACH) Act, which aims to eliminate inequities experienced by Black residents and other people of color in the District. This is a big test of our policymakers' commitment to intentionally addressing systemic racism.
Find the Revenues to Support Bold and Equitable Investments
The mayor and DC Council should thoughtfully find the revenues needed to support these kinds of investments by:
Using the FY 2020 surplus. The District ended 2020 with $526 million in surplus funds, and under current law half goes to the Housing Production Trust Fund (HPTF) and half goes to "pay-go capital" for DC government construction projects. The District should maintain HPTF funding at the FY 2021 level and redirect the remainder of the surplus funds to other uses. Most or all of the pay-go portion of the surplus should be directed to priority pandemic needs.
Using reserves. DC's reserves are poorly designed for a rainy day, and lawmakers should change the rules to allow this cash to be tapped in a recession. DC built up 60 days of cash to use during hard economic times, but restrictive rules make only 9 days of cash easily available for lawmakers to use to help residents and businesses struggling in the pandemic. The Mayor and DC Council should take steps now to make more of the reserves available to address the harm of the pandemic, particularly the Cash Flow Reserve.
Increasing Taxes on Wealthy Residents. The top 20 percent of DC residents pay less in taxes as a share of their income than the bottom 80 percent. Increasing taxes on the richest residents can give policymakers money to invest in smart ways to help us climb out of a recession. Because rich people generally have more income than needed to meet their expenses, raising taxes on the wealthy doesn't affect what they spend locally. But middle and low-income families who don't have a cushion spend most of what they take in, so putting more money in their pockets means it gets returned to the economy right away.
Increase Transparency and Community Engagement on the Budget
Residents deserve to have an opportunity to provide input on how the District spends its funds. The District has received millions in federal relief, yet the Mayor has not provided consistent and detailed accounting of how and where the funding has been invested. The District should ensure that information shared about federal relief dollars is not only publicly available but is also provided in a way that residents can easily understand and in multiple languages.
One example of meeting the need for improved transparency would be for the Mayor to include the report that the District is required to submit to the U.S. Department of Education on the second round of K-12 money it will receive as part of her FY 2022 Proposed Budget documents. The report must include how the city is using funds to measure and address learning loss among students disproportionately affected by the coronavirus and school closures, including: low-income students, children with disabilities, English learners, racial and ethnic minorities, students experiencing homelessness, and children and youth in foster care.
By following these principles, the District's leaders can support a strong and equitable recovery and help residents and businesses regain some of what has been lost.