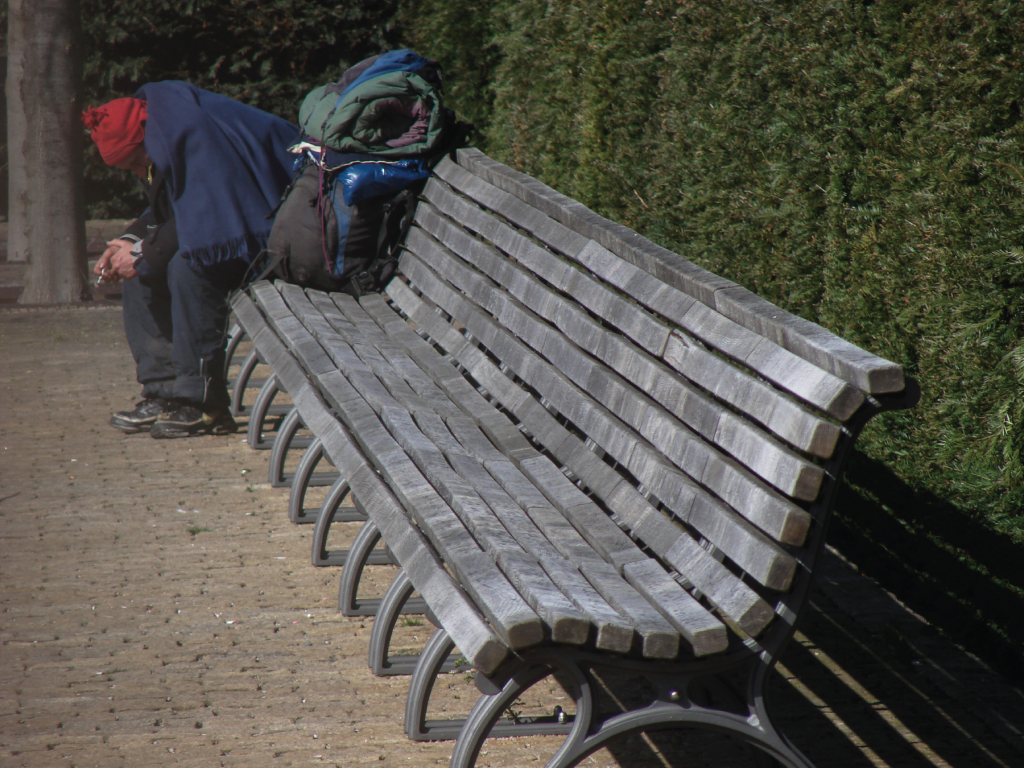 The federal American Rescue Plan (ARP) offers a historic opportunity for the District to "build back better" by investing in our residents and communities. In addition to dedicated funding for homelessness, the District will receive $2.3 billion in flexible dollars through the ARP's State and Local Fiscal Recovery Funds (Recovery Funds) that can be used to help tackle homelessness—a long-standing problem in the District that has a disproportionate impact on Black and brown communities. We urge the Mayor and the Council to dedicate funding to house thousands of District residents and improve shelter and services.
Housing is healthcare and economic security. Every day individuals experiencing homelessness die from preventable and manageable diseases. The connection between housing and health has been made even more evident during the pandemic—a time at which staying healthy has required staying at home. And access to stable housing is critical to preventing homelessness, reducing poverty, and putting individuals, families, and communities on stronger footing. Recognizing that poor economic and public health outcomes have been concentrated in under-resourced communities (areas that also have inadequate or poor-quality housing), the Treasury wisely makes Recovery Funds available for investments in services for people experiencing homelessness and assistance for people and neighborhoods experiencing housing insecurity. We recommend that the District leverage these dollars and this moment to end long-term homelessness by:
Creating Permanent Supportive Housing (PSH). The District has a once in a lifetime opportunity to buy and convert buildings and hotels into PSH with the $19 million it will receive in dedicated HOME funds. If opportunities to create PSH through building purchase exceed dedicated funds, the District can use flexible relief funds to meet the need.
Repairing dilapidated homeless shelters for single adults and maintaining the improvements made to shelter operations during the pandemic, such as 24-hour operation, provision of three meals per day, and ability to store belongings 24 hours per day. ARP Recovery Funds can be used for such repairs and operations improvements.
Expanding the use of motel rooms for homeless residents deemed high risk for COVID-19. These rooms reduce exposure to COVID-19, and the Federal Emergency Management Agency will pay 96 percent of the costs associated with these motels through September 30th.
Investing $120 million in affordable housing vouchers and services. ARP emergency vouchers can partially fill this need (up to 707 vouchers). But to make significant progress toward reducing homelessness—particularly after the eviction moratorium expires—the District should use Recovery Funds to create new permanent housing vouchers and allocate local funding in the FY 2022 budget for future fiscal years to sustain them permanently. Vouchers can then be paired with federally-funded or locally-funded wrap-around services to create PSH. The District should create at least 432 PSH vouchers for families, 2,761 PSH vouchers for individuals, 10 PSH vouchers for youth aging out of the youth system, 928 Targeted Affordable Housing for families, and 800 Local Rent Supplement Program vouchers for families on the Housing Authority waitlist.
Supplementing dedicated Emergency Rental Assistance funds, as needed. It is not yet clear if the $352 million in dedicated funding for rental assistance is sufficient to meet the need. Some residents may be ineligible due to lack of documentation or may need more than the 12 months of rental arrears that the federal funding allows. DC can allocate flexible federal funds to ensure that no DC resident is evicted because of unpaid rent or utilities.
Investing in Project Reconnect and short-term rental assistance for individuals to prevent long-term homelessness. Some residents may need assistance to stay with friends or family or to set up a new household. Short -term rental assistance should include high-quality, client-centered case management, support for housing searches, as well as rental and other forms of financial assistance and income supports. The funding must be well-targeted, preserve client choice, and only end when the client has enough income to sustain housing.
Extending Rapid ReHousing for families who qualify for long-term housing vouchers that will start in FY 2022 so that families do not have a gap in rental assistance, which could lead to eviction and homelessness once the eviction moratorium expires.
Allocating $983,000 for three homeless youth programs. First, a cost analysis is needed to address the big variation in funding levels across programs and providers, which create inconsistency in the quality and depth of services. Second, youth experiencing homelessness need access to mentors and supportive adults—relationships critical to long-term success. Third, timely access to prescriptions and regular participation in therapy can be challenging for homeless youth. These services can be facilitated through funding a mobile behavioral health unit that will meet youth where they are in the community.
Investing $1.8 million to continue the Re-entry Housing pilot for returning citizens who make up one-third of the city's individuals experiencing
With this combination of robust and comprehensive investment of federal dollars, the District can house thousands of residents, save lives, and advance a future without long-term homelessness.