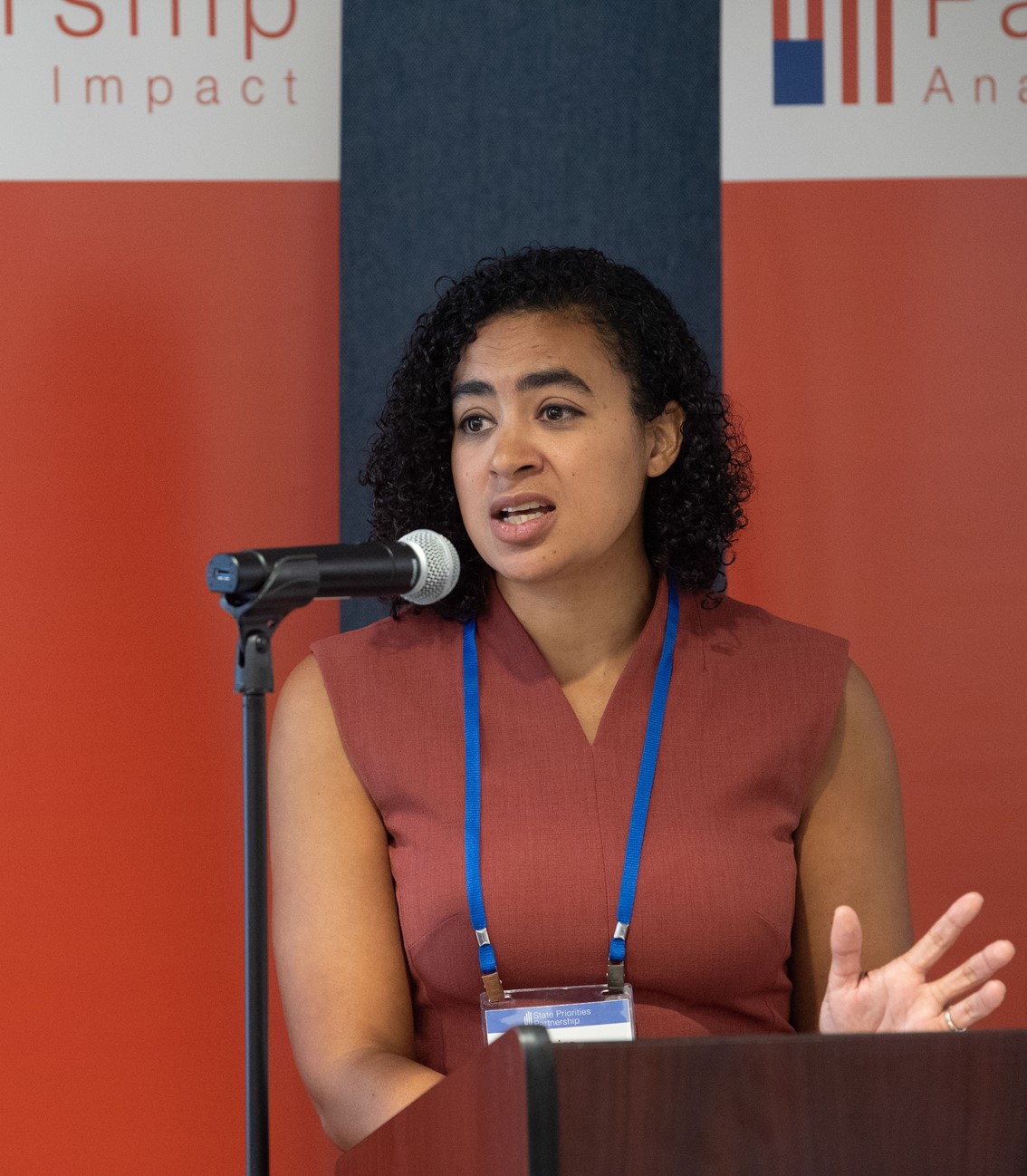 WASHINGTON, DC—Erica Williams has been named Executive Director of the DC Fiscal Policy Institute (DCFPI), the organization's Board of Directors announced today. Williams is an expert and leader in working with organizations across the country to develop equitable, inclusive state fiscal policies. She will lead DCFPI in its mission to promote opportunity and widespread prosperity for all residents of the District of Columbia through thoughtful policy solutions—and work to develop the nonprofit's vision for the future.
"With her years of experience as a fiscal policy expert and leader advancing the cause of economic and racial justice, we are confident that Erica is the right choice to take the helm of the DC Fiscal Policy Institute," said Board Chair Judith Sandalow. "We are thrilled to have her take on this vital role at the organization as the team continues to work with residents, advocates, service providers and policymakers to promote opportunity and widespread prosperity for all residents of the District."
Williams joins DCFPI at a crucial time, as many of the city's residents—particularly those who are Black and brown, and living in Wards 7 and 8—face continued economic hardship. The choices the Mayor and the city's leaders make at this critical moment will determine whether DC will foster a just recovery for all its residents.
"I am deeply honored by this opportunity to lead an organization that has played such a significant role in advancing change for DC's residents," Williams said. "I share DCFPI's commitment to centering Black and brown lived experiences in our efforts, and using fiscal and economic policy to achieve equity and justice for communities sidelined by racism and inequality. I'm joining an incredibly passionate and talented team and look forward to the course we'll chart together in pursuit of an economically, racially, and socially just city where truly everyone can thrive."
Williams brings a track record of helping state policy and advocacy organizations center racial equity and inclusion in their work and build deeper, more authentic relationships with community-based partners—an orientation that will be crucially important as DCFPI continues to deepen its relationships and bring its capacities in service of advocacy and community partners across the city.
"We are eager to begin working with Erica in the fight for a fair and equitable city for children and families," said Kimberly Perry, Executive Director of DC Action. "We also look forward to continuing our organizations' collective work in the Under 3 DC Coalition to ensure DC's budget includes a strong start for our youngest residents."
Williams, a 17-year DC resident, spent over a decade at the Center on Budget and Policy Priorities, helping to leading the State Priorities Partnership—a network of more than 40 independent, nonprofit research and policy organizations that includes DCFPI. Prior to that, she spent five years at the Institute for Women's Policy Research. Her first day at DCFPI will be April 6.
###