Tomorrow, when the DC Council returns to work after a month and a half long recess, a rally will be held at the Council office building to show support for two bills that are very crucial to job quality in the District: the Universal Paid Leave Act of 2015 (UPL) and the Hours and Scheduling Stability Act of 2015.
Before recess, the Council decided to hold off on voting on t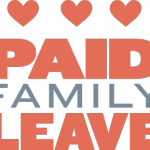 hese bills in order to take the time needed to craft the strongest legislation possible. Now that they are back in session, it is important to show as much support as possible for these bills, since District workers strongly need family leave and fair scheduling policies. Specifically:
The Universal Paid Leave would provide up to 12 weeks of paid leave for workers in DC to care for themselves, a new child, or an ill family member.
The Hours and Scheduling Stability Act would require retail and restaurant employers to offer additional hours to current employees first, before they look for a new hire. It also would ensure that employees get advance notice of their schedules.
Rally Details
Date:               Tuesday, September 20, 2016
Time:              8:15 AM to 9:30 AM
Location:      The John A. Wilson Building, 1350 Pennsylvania Avenue NW
Invited:         All generations of concerned DC residents and workers.
Babysitting will be available!