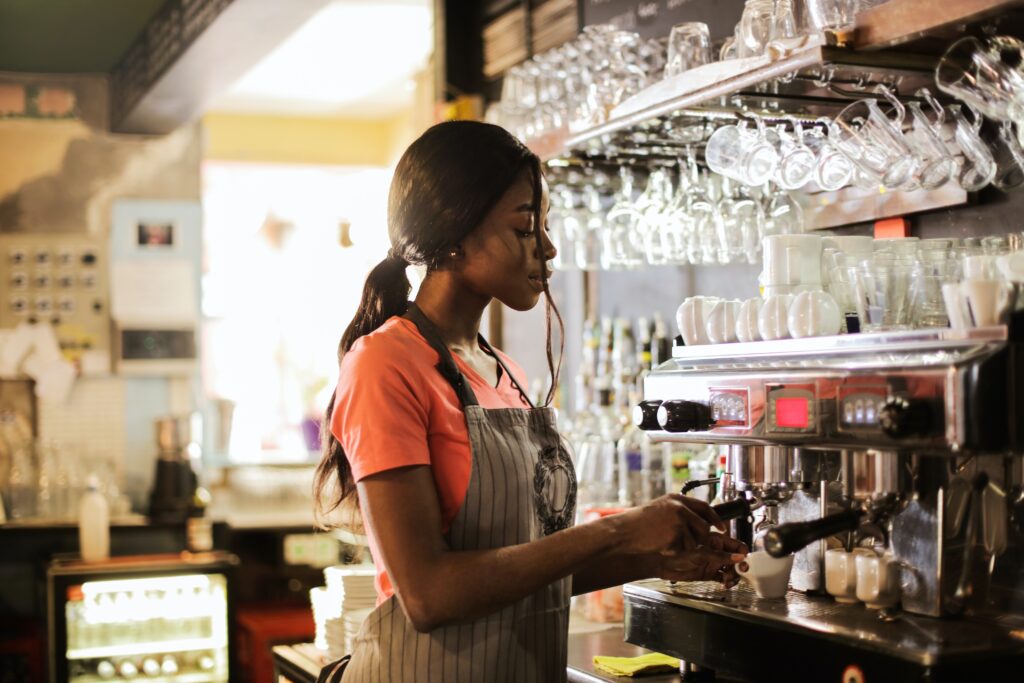 Today is Black Women's Equal Pay Day, marking the date Black women across the US finally reach pay parity with white, non-Hispanic men. It takes Black women 18 months to make as much as white men earn in one year (based on median annual earnings for full-time work). For Black women in DC, it takes even longer: Median annual earnings for Black women in the District in 2021 were a little more than half of those of white men, according to analysis of the most recent American Community Survey data. That means it takes 22 months to earn what white men make in a year. 
This relatively lower income limits Black women's ability to buy a house, pay for college, or save for the future. Because nearly 85 percent of Black mothers are primary, sole, or co-breadwinners, unequal pay is more likely to negatively affect the economic well-being of their families.
Black women's much lower pay for full-time, year-round work is due to overrepresentation in low-paid work and underrepresentation in well-paid jobs, lower returns to education, and outright labor market discrimination. All of these factors have their roots in historic and ongoing racism and sexism. For example, American laws forced enslaved Black women to raise white children and, before and after emancipation, Black Codes largely limited Black women to underpaid domestic work. Today, early care and education has continued to be highly undervalued work, and despite rising expectations around education and credentials.
DC recently launched a program to substantially raise early educator pay that will disrupt the centuries-long undervaluing of the work of Black and brown women in the District. This will put early educators' minimum salaries on par with DC Public School teachers' minimum salaries and help boost teacher satisfaction, retention, and quality care, thereby improving DC's early learning system.
Raising teacher pay strengthens the child care system, in turn increasing support for women's disproportionate caregiving responsibilities that impact wages. DC's policymakers can do more to achieve equal pay for Black women, including increasing wages for low-paid workers; making further progress on ensuring high-quality, affordable child care for all; and protecting workers from discrimination.