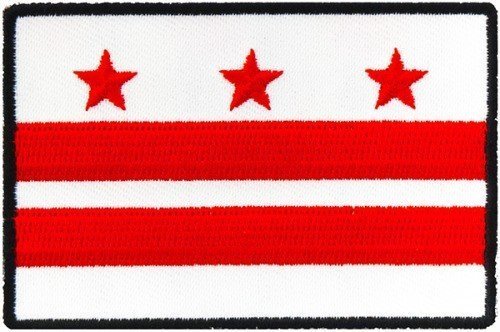 As we collectively utter, "I can't believe this year is almost over," it's worth looking back at all that happened and start to think about our hopes and goals for the coming year.
For me, the midterm elections stand our as a sign of hope – and a call to action. The last two years have been a powerful reminder that fighting for justice and progress and protecting our gains demands passion, energy and creativity.
Locally, there were important accomplishments this year that DC residents can be proud of, and also some major disappointments. The District made important progress toward ending homelessness, creating homes for 1,000 residents facing chronic homelessness and beginning to open new facilities around the city to replace the DC General family shelter. The District also laid the groundwork for major investments to support families with young children – an unprecedented focus on children in the critical birth-to-three period – including plans to make high-quality childcare accessible and affordable to all DC families.
At the same time, Mayor Bowser and the DC Council rejected the will of the voters to raise the wages of tipped workers – bartenders and servers but also delivery drivers, hotel bellhops and support staff in restaurants, who face very low and unpredictable incomes. And the mayor and Council failed to make significant gains in addressing DC's greatest challenge, the disappearance of affordable housing.
As we head into 2019, the DC Fiscal Policy Institute is hopeful that the District can make renewed progress on some big goals: ending chronic homelessness over the next four years, doubling our investment in affordable housing and investing in DC's youngest children.
To ensure that DC's growth and prosperity are reinvested to help all residents stay here and thrive, our leaders will need discipline and commitment.
Ending Chronic Homelessness
Despite our recent progress in tackling homelessness last year, too many DC residents are still living in a tent. Last year, 45 people died without the dignity of a home, many from treatable and preventable diseases.
The DC Fiscal Policy Institute and other members of The Way Home campaign to end chronic homelessness are calling on Mayor Bowser to commit to ending chronic homelessness in the District during her second term. It starts with investments to help over 1,000 residents move into permanent homes. The "housing first" model that DC and many cities use creates stability so that people can reclaim control of their lives, particularly to better manage mental health and substance abuse, and it reduces reliance on expensive emergency and crisis services. These programs work, save money and are crucial for creating a city that we can all be proud of.
Doubling Investments in Affordable Housing
Mayor Bowser promised Amazon that she would double funding for our major housing programs, particularly the trust fund to build and renovate low-cost housing, if they came to DC. Even though Amazon will be in northern Virginia, she should keep that commitment. Our housing needs remain large with or without Amazon, and it's likely that many Amazon employees will want to live in DC, creating much of the same demand that would come from HQ2 being in DC.
The mayor can proudly point to almost 10,000 new affordable homes created over the past four years. Yet those homes are not being built throughout the city and particularly not in neighborhoods west of Rock Creek Park. And, the "affordable housing" being built often fails to reach families living on the lowest incomes – residents in low-wage jobs or living on disability or Social Security who would benefit the most from affordable housing. While 27,000 extremely low-income DC households spend more than half their income on housing, the District has produced just 3,000 new homes affordable to these families in the last four years.
Doubling the city's investment in affordable housing, with a focus on housing that's truly affordable to the families who need it most, would be an important way for Mayor Bowser to build on the progress and commitments she made in her first term.
Investing in DC's Youngest Children
Just as every woman deserves a healthy pregnancy, every child deserves a strong start and high-quality educational experiences, beginning at birth. Birth to three are critical years of social, emotional and cognitive development. Such investments have clear economic benefits: for example, public preschool boosted employment for District mothers by an estimated 10 percent.
We can build on the success of the District's universal pre-K expansion for three- and four-year-olds over the past decade by focusing on children from birth to three. That means taking concrete steps to begin implementing the groundbreaking "Birth to Three for All DC" legislation passed in 2018, with investments in comprehensive supports for infants and toddlers, their families and the adults who care for them. That should start with increasing access to high-quality childcare and raising the wages of early childhood educators, who currently make less than $30,000 on average. This will help childcare operators attract and retain strong educators, increase the number of child development facilities that participate in DC's childcare subsidy program and turn low-wage jobs into quality jobs. We should also invest in more support for home-visiting programs that help families, and more mental health services in childcare settings to support children with behavioral challenges.
Making the Right Budget Choices
As rents continue to rise, as homelessness remains a crisis and as our racial wealth gap grows, we need city leaders to invest our growth so that all residents, particularly residents of color facing displacement, can stay and thrive.
Yet, recent decisions by the DC Council would squander new resources and limit opportunities to invest in a more equitable DC. A recent Supreme Court decision will allow cities and states to require online retailers to collect sales tax. Now, most online retailers will do so, and these taxes will raise millions of dollars in new revenue for the District.
In 2013, when the DC Council anticipated this change, it committed to use much of the online sales tax revenue to address homelessness. However, now that the online sales tax soon will be a reality, Council Chair Phil Mendelson and Councilmember Jack Evans are proposing to instead use the revenue to cut taxes for the District's largest commercial properties.
To be a city truly committed to inclusive growth, we must share DC's growing prosperity and prioritize funding to meet our neighbors' most critical needs.