The DC Health Benefit Exchange Authority – the local agency behind the District's health insurance marketplace, DC Health Link – plays an important role helping residents find affordable and high-quality health insurance. On Wednesday, November 6, the Exchange wants to give you a sneak peek at their proposed budget for the coming year, and get your input.
The Exchange's Executive Director, Mila Kofman, will present DC Health Link's proposed budget at the meeting, which will be held at the DC Fiscal Policy Institute's office. It will be a great opportunity to ask questions and give feedback to the agency on its funding priorities.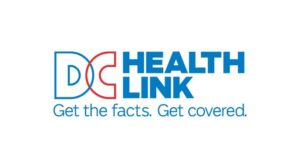 Funding for DC Health Link affects the ability of individuals and small businesses to find a health plan that meets their needs, and whether residents are eligible or other financial assistance to make health care affordable.
The meeting will have ample time for participants to comment and ask questions of Director Kofman and her staff. This is a great opportunity to weigh in before the budget is sent to the DC Health Exchange's Executive Board for their approval.
Details:
DC Health Link FY 2021 Budget Presentation
Wednesday, November 6, 4:00-5:00pm
DC Fiscal Policy Institute, 1275 First Street NE
RSVP: lazere@dcfpi.org