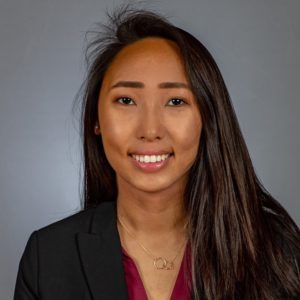 DCFPI is excited to welcome Solongo Bayarmaa as our summer intern!
Solongo is a rising junior at William & Mary, majoring in Economics & Psychology. Originally from Arlington, VA, Solongo has lived in the DC area for most of her life and was drawn to DCFPI's work on the DC budget, income inequality, and economic development.
Prior to joining DCFPI, Solongo worked at Invest in the USA (IIUSA), a trade association that promotes foreign investment in American development projects. At William & Mary, Solongo has worked to create a budget for a non-profit organization on campus and has conducted research on the effects of family characteristics on household income. She also volunteers with the local Headstart as a book buddy, helping low-income preschoolers gain exposure to reading and literacy.
Solongo is interested in behavioral economics, game theory, and urban planning. She is excited to learn more about how budget changes and fiscal policy impact economic development and opportunities for marginalized groups in DC.
Please join us in welcoming Solongo!