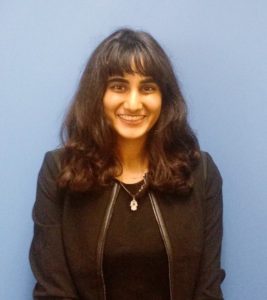 Minahil Naveed's interest in policy analysis and aversion to skyscrapers has led her to DC—and the DC Fiscal Policy Institute.
Minahil is from Pakistan, but has grown up and lived in Indonesia, South Africa, and the UK. She graduated from Bryn Mawr College this year with a BA in Economics and a focus on Industrial Organization Theory. She developed an interest while there in the economics of discrimination and inequality, which she is keen to pursue while at DCFPI.
Prior to joining DCFPI, Minahil participated in a multi-faith peace, justice, and earth-care fellowship in upstate New York, where she learned how to engage and organize diverse communities around social causes and became more actively involved in food justice issues. She also has worked with the United Nations Entity for Gender Equality and the Empowerment of Women (UN Women) in Azad Kashmir, where she analyzed the effectiveness of local microfinance and rural development schemes in empowering women. Minahil also helped set up a language and skill development program for low-income women in Peshawar, Pakistan in collaboration with the Pakistan Air Force Women Association.
Minahil enjoys running, bouldering, and photography.
You can see why we are excited to have her at DCFPI this fall!
To print a copy of today's blog, click here.