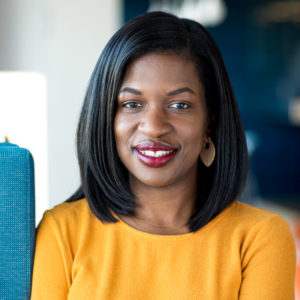 DCFPI is excited to welcome Gail Zuagar, our new Communications Manager, to the team!
Gail joined DCFPI in November 2019 as Communications Manager, where she works to develop and implement the organization's overall communications strategy. Before joining DCFPI, Gail worked at a healthcare technology company while completing her graduate studies. She developed a passion for combining communications with advocacy and outreach in previous roles at The Education Trust and the National Women's Law Center and is excited for this return to mission-driven work.
Gail believes in using thoughtful communication strategies and tactics to reach a diverse range of people. She is passionate about connecting people and organizations with the resources they need—whether introducing parents to organizations that can help them advocate for better schools for their children, or bringing like-minded friends together who can support one another in business and in life—Gail is always ready to help in any way she can. She looks forward to continuing her memberships with Washington Women in Public Relations and ColorComm.
Gail earned her bachelor's degree in journalism from Temple University and her Master of Professional Studies in Public Relations & Corporate Communications from Georgetown University. In her spare time, Gail enjoys spending time with her husband and their children.