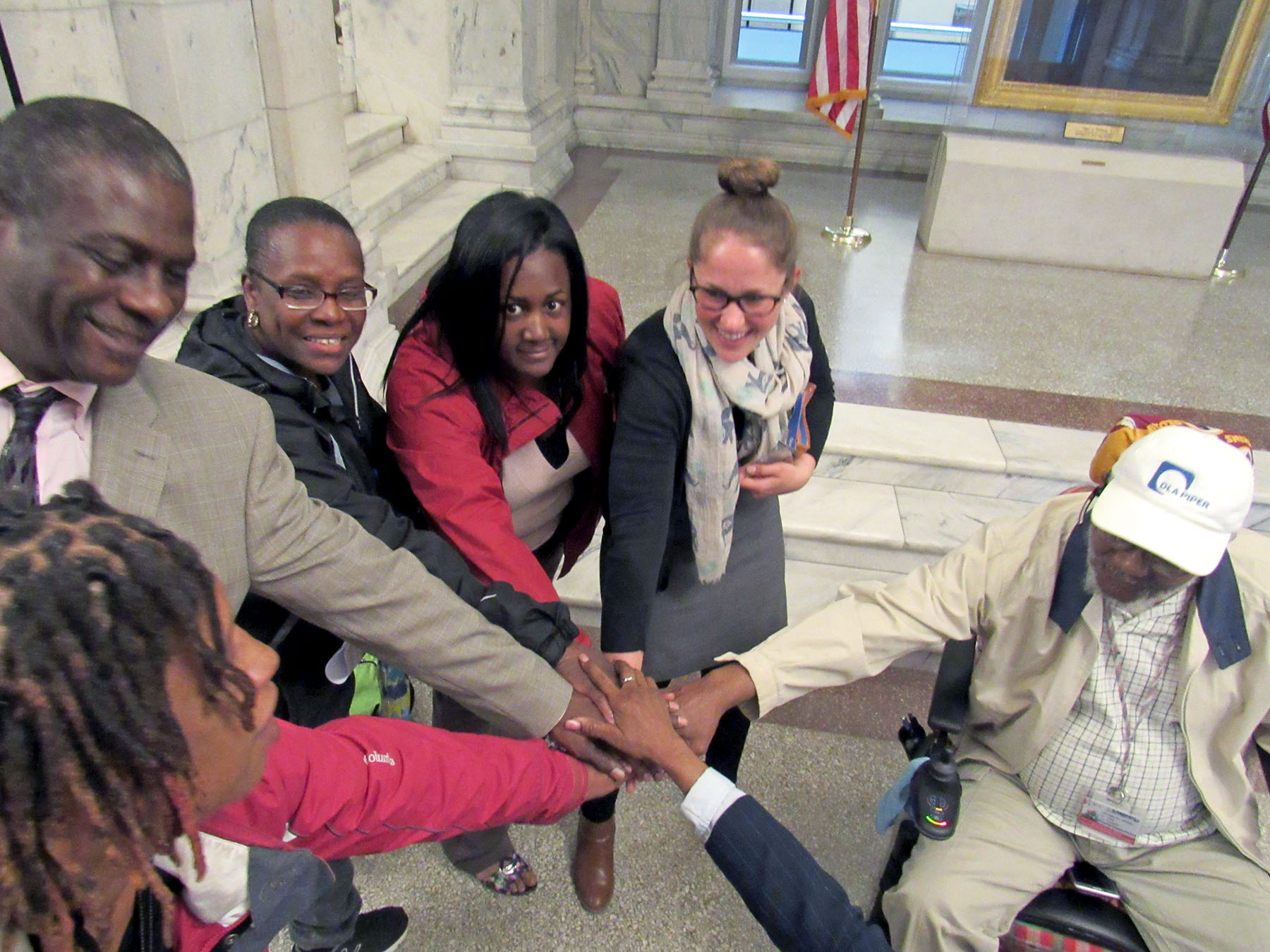 The District's signature "Kids Ride Free" program was created to make sure that public school students can get to class without worrying about the cost. This great program is only open to "kids," though, not to adults in education classes who need the same help to achieve their goals and get better jobs.
Extending Kids Ride Free to adult learners would cost just $1.5 million to $2 million, but would accomplish big things: improving the impact of the city's substantial investment in adult education, strengthening the DC economy by helping more residents live up to their potential, and shoring up WMATA's finances.
Adult learners frequently cite transportation cost as a major barrier to attending and remaining in educational programs, according to several surveys[1] and recent testimony at the WMATA and Department of Transportation (DDOT) budget hearings. This significant financial burden often leaves them stuck in a cycle of enrolling and dropping out.
Last fall, the Deputy Mayor for Education's office released a report recommending "expand[ing] the unlimited bus and rail component of the School Transit Subsidy program to all District residents enrolled in a publicly funded adult education program."[2] It found that this would serve some 7,500 adult learners in the District.
The District currently invests over $80 million in local and federal dollars to support educational instruction for adult learners. The relatively modest cost of expanding Kids Ride Free to adult learners—which the surveys suggest could lead to 30 percent higher completion rates—seems a smart investment.[3]
Expanding Kids Ride Free also would be cost-effective, because it would use the low negotiated cost with Metro, currently just $0.65 daily for each pupil. This is much less expensive than other ways of funding transportation assistance. For example, the Academy of Hope Adult Public Charter School spends $20,000 per year providing bus fare for students, because they pay the full fare of $1.75 per ride—nearly three times the negotiated Kids Ride Free rate of $0.65—and they are only able to do so on an "emergency only" basis.
The additional ridership could also help shore up WMATA's finances, even at the modest negotiated rate. Many learners ride at non-peak hours, when Metro has excess capacity. At the WMTA budget oversight hearing, General Manager Paul Wiedefeld noted the added revenues and stability of ridership would help.
Looking longer term, the economic effects are likely to be even more positive. When adult learners are able to achieve their educational goals, they are likely to find better quality employment, which will help them to support their families, pay more in taxes, and need less public assistance.
The Adult Learners Transit Subsidy Amendment Act of 2017, introduced in February, would provide free public transportation for adults in education programs, based on the recommendations of the DME report. DCFPI hopes that this bill is fully funded and incorporated into the FY 2018 budget, so that this important program can be implemented as quickly as possible.
[1] Including surveys of adult learners in the District conducted by the DC Adult and Family Literacy Coalition, Fair Budget Coalition, and the DC Alliance of Youth Advocates, between 2015 and 2016. [2] Available at 
http://lims.dccouncil.us/Download/36809/RC21-0140-Introduction.pdf
. The DME report notes that certain adult learners may have access to transportation subsidies through other programs, and provides descriptions of these various programs. However, the report goes on to conclude that due to "very narrow, specific eligibility requirements" there remains a very high unmet need in the city. [3] The DME report notes that "the current investment in adult education could yield greater results with a reduction in transportation costs for adult learners."