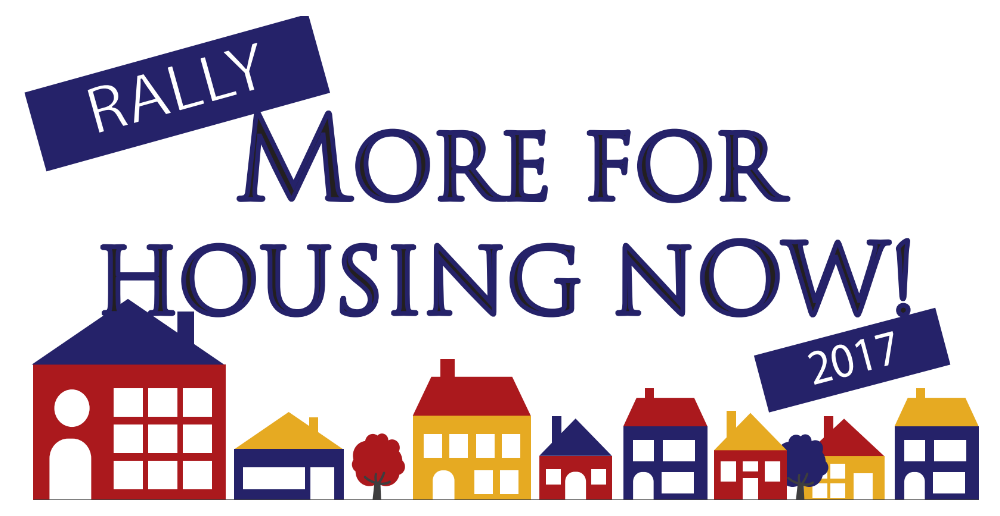 The number of residents experiencing chronic homelessness and the lack of affordable housing are two of the biggest challenges facing the District. Over the last decade, DC has lost half of its low-cost housing, and as housing prices continue to rise much faster than incomes, more and more residents face difficult choices about putting a roof over their heads or food on their table. So DCFPI is excited to join DC residents from across the city at the More for Housing Now! rally on March 18th.
The rally is calling for investments in DC's key programs for individuals experiencing chronic homelessness:
Permanent Supportive (PSH) which provides long terms affordable housing with intensive wrap around services,
Rapid Re-Housing which provides short term rental subsidy with services to help individuals leave shelter or the street for housing, and
Targeted Affordable Housing (TAH) which provides long term affordable housing for individuals who no longer need the intensive services provided by PSH or who need help affording housing after their Rapid Re-Housing subsidy ends.
The rally also calls for investments in programs such as the Housing Production Trust Fund (HPTF)—which helps build and preserve affordable housing—and in the Local Rent Supplement Program (LRSP), which helps make housing affordable for very low-income families through ongoing rental assistance.
Mayor Bowser and the DC Council have made big investments in chronic homelessness and affordable housing in the past two years, but these kinds of investments will be needed each year to ensure DC continues to make progress. So please join our many partners and DCFPI at the More for Housing Now! rally on March 18th to make your voice heard about the need to tackle two of the District's greatest challenges. RSVP here.