DCFPI 2022 Annual Reception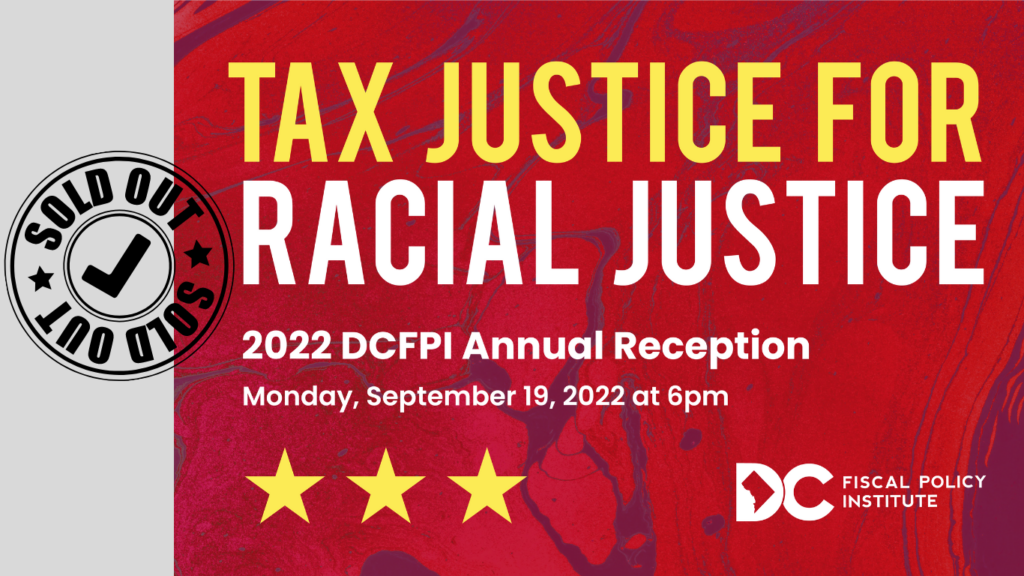 WOW! DCFPI's 2022 Annual Reception is sold out, but you can still participate and have a mighty impact on the year to come.
An Anonymous Donor is offering a $5K Equity Match. That means when you make your donation, every dollar will go twice as far to advance an antiracist, equitable future for our city. 
Like getting twice as much equity for your donation?  
Then you'll LOVE helping twice as many organizations dedicated to uplifting and supporting our neighbors facing racial and economic oppression in the District. All funds raised during the $5K Equity Match will be matched between DCFPI and our featured grassroots partner, the Washington Interfaith Network.
If you already secured your spot at the 2022 Annual Reception, here is a reminder of the event details:
LOCATION
Martin Luther King Jr. Library
901 G Street NW
Fifth Floor
Washington, DC 20001
GETTING THERE
Metro: The closest stops are Gallery Place (Red, Green, and Yellow Lines) or Metro Center (Red, Blue, Silver, and Orange Lines)
Car: There is limited street parking available, and there are multiple garages within a 1-2 block walk of the library.
ARRIVAL
Enter on the first floor and head straight to the elevators or stairs located to your right and left. A DCFPI volunteer will be there to guide you. The event will be held in the 5th-floor reception area.
PROGRAM
Cocktail Hour begins at 6 pm with light bites, drinks, and music. The program will take place from 7 – 8 pm. The reception concludes at 9 pm.
DRESS CODE
Please wear whatever makes you feel comfortable and beautiful.
COVID-19 PROTOCOLS
Out of an abundance of caution, we ask all guests in attendance to be fully vaccinated against COVID-19.
To safeguard all guests, we are asking that you stay at home if you are not feeling well or if you have been in close contact with someone who has recently tested positive for COVID-19.
We ask all guests to take a rapid test at home before attending the reception.
The Martin Luther King Jr. Memorial Library, where the reception will be held, does not require masks, though please do feel free to wear one.
Questions? Contact Kristin Foti.