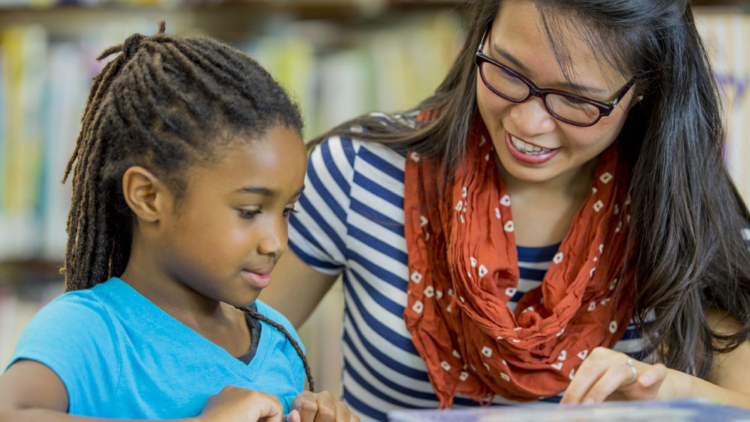 In recent years, new evidence on the relationship between public education investments and student achievement makes it clear that money does matter in education, a new DCFPI report explains. That is, when policymakers invest public dollars wisely and consistently, students tend to achieve better academic and lifetime outcomes. On the flip side, there's other national-level evidence that demonstrates the harm of funding schools inadequately: decreases in per-pupil funding during the Great Recession led to declines in student outcomes.
Low-income students and Black and Latinx students especially benefit from increased investments. In several new national and state-level studies, gains in academic outcomes—such as test scores and high school graduation rates—were more pronounced for low-income students and students of color compared to their higher income and white peers. Some of the investments that can make a positive difference include class size reductions, tutoring support, school-based mental health services, and retention of experienced and effective staff.
These new findings should give DC residents pause given that DC policymakers have never funded the education budget at the level recommended by school finance experts. And recently, DC leaders enacted changes to school budgeting practices that have obscured the level of funding needed to keep up with growing educational expenses.
Facing budget constraints, DC Public Schools (DCPS) has routinely diverted "at-risk" funds—money meant to support students who are at risk of academic failure—to make sure every school across the city has basic staffing. This practice reflects a priority for equality—giving all schools the same—rather than on equity—ensuring educators at high-poverty schools have the resources they need to help their students thrive in the classroom and beyond. As such, DC education leaders are upholding decades long disparities in access to high quality educational resources, contributing to large and unacceptable racial and income gaps in student achievement.
The District isn't giving all of DC's children a fair shot when the family a child is born into, or the community they live in, dictates whether that child will do well in the classroom. And while money is not the only resource schools need to provide a high-quality education to all children, it's far more difficult for schools to prepare students for success when their budgets fall short of what's truly needed.
This budget season and beyond, the Mayor and the DC Council should ensure the public education budget is adequate and keeps up with growing costs and inflation, as DCFPI calls for in our FY 2021 budget ask on the issue. Further, our lawmakers should commit to ensuring DCPS does not divert money from school budgets that is meant to provide additional support low-income and otherwise vulnerable students.
"Money Matters: Adequate and Targeted Education Funding Can Boost Student Outcomes, Reduce Opportunity Gaps" is the fourth and final report in a series from DCFPI on education funding in the District. Later this week, Education Policy Analysts Qubilah Huddleston and Alyssa Noth will host, "Budgeting for Educational Equity: A Roadmap for DC," a briefing on the findings of their reports that show how District leaders can put DC's education budget on the path to equity. Learn more and find out how to RSVP here.