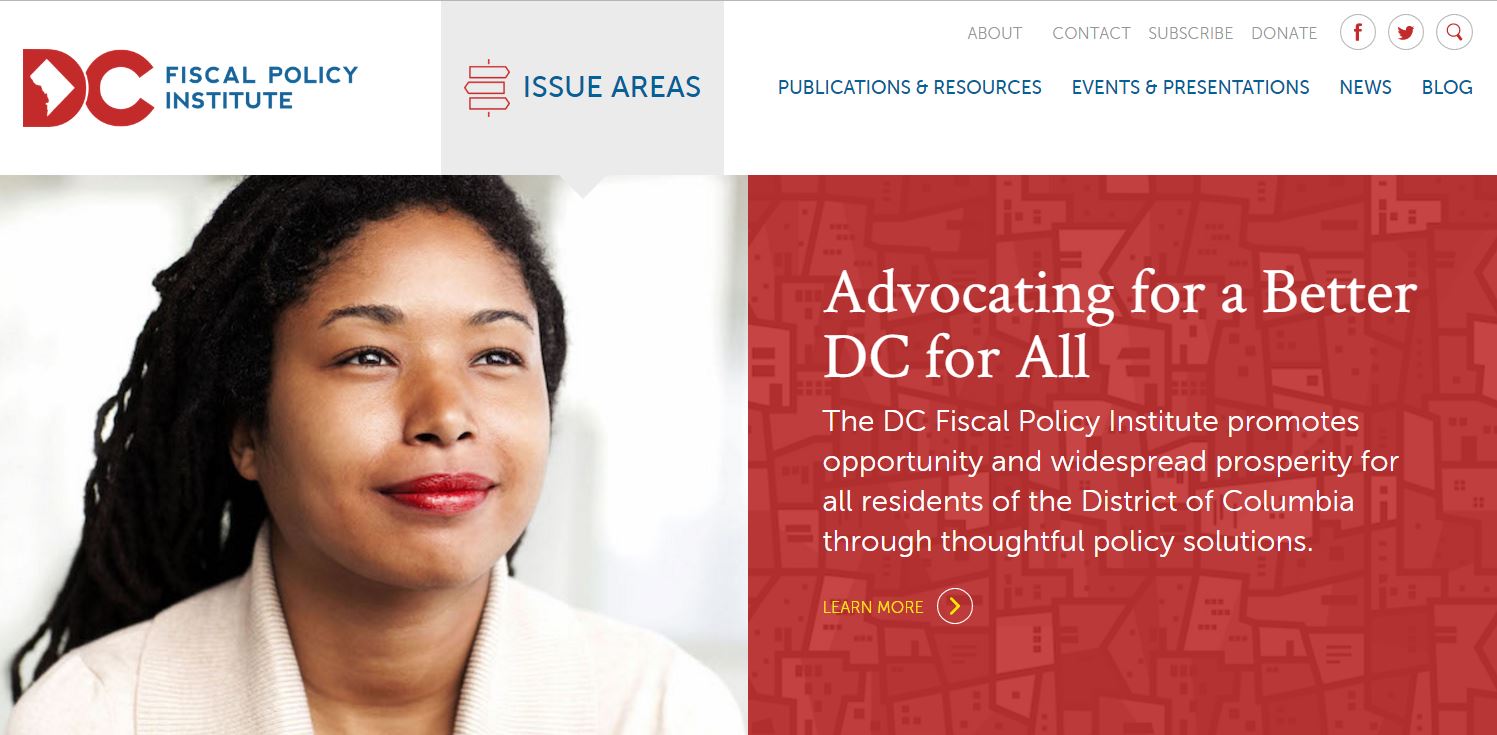 We're thrilled to share our new website with you! We're still delivering in-depth analysis, advocacy, and information that supports the fight for smart, progressive policies—we just have a fresh new look, complete with a new logo and tag line: Independent Research. Poverty Solutions. Better DC Government.
Here are a few of the new features we hope will be helpful to you:
Our new search feature lets you find what you need fast! You can narrow a search for DCFPI publications by issue, publication and resource type, date, and author.
Our new issue area pages are easy to navigate and put all the relevant information on a given topic in one place! Plus, with new feature publications and resources for each issue area, you can see the big highlights for each topic at a glance.
You can easily request a DCFPI analyst to come speak at your event. We enjoy talking about fiscal policy in DC, and are happy to share our insights with your audience!
Use our improved news pages to keep up with press releases and DCFPI in the News.
You can now easily share DCFPI materials on Twitter, Facebook, LinkedIn, and email. Share resources and information with your network at the click of a button.
You can find out about past and upcoming DCFPI events and presentations. We look forward to seeing you at future gatherings!
We hope our new website will provide easy access to information, analysis, ideas, and tools to help you understand the issues affecting DC residents, and advocate for policies and programs that can further improve our city.
To print a copy of today's blog, click here.