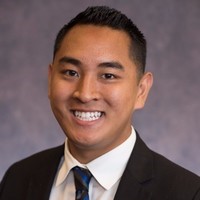 DCFPI is excited to welcome Ronald Mak as our new intern!
Prior to joining DCFPI, Ronald assisted federal and state-by-state fiscal policy research at the Institute on Taxation and Economic Policy (ITEP) and the Committee for a Responsible Federal Budget (CRFB). Ronald developed his interest in fiscal policy while serving as an assistant to Tax Policy Center's (TPC) co-founder, Len Burman; he was enthralled learning how budgets and taxes reflect our government's objectives, priorities, and values. At DCFPI, he looks forward to working on homelessness, education, and job training to maximize economic opportunity for DC residents.
Ronald graduated from the joint MPA/M.A. Economics program at Syracuse University's Maxwell School of Citizenship and Public Affairs, and also holds a B.A. in Economics and Political Science from the University of Redlands.
Ronald is originally from Arcadia, CA