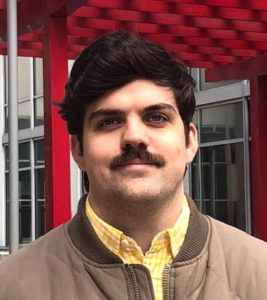 We're excited to introduce you to Kevin Hundelt, DCFPI's new intern!
Kevin's passion for public policy analysis and fascination with the east coast have brought him to DC and the DC Fiscal Policy Institute.
Kevin was born and raised in Clayton, Missouri. Growing up, he was curious about income inequality in his community. This desire to understand grew into a passion to help people the best way he could.
Kevin graduated from the University of Kansas in 2015 with a BA in Architectural Studies. He developed an interest in the public policy process during his free time as an undergraduate participating in KU's Student Senate. This was where he combined his interest in housing and community development with public policy.
After graduating KU, Kevin served in AmeriCorps and Public Allies in Indianapolis for a year, where he helped organize community events and projects. At the same time, he served at a local nonprofit, College Mentors for Kids, helping build their alumni program's capacity and learning about education policy.
Prior to joining DCFPI, Kevin graduated from the Maxwell School at Syracuse University with a master's degree in Public Administration. His studies focused on fiscal policy and budgets for state and local governments, quantitative analysis, and urban and environmental policy.
Kevin enjoys movies, video gaming, sports, and reading.
Please join us in welcoming Kevin!