Four Quick Facts on DC's Economy and Its Impact on Residents
Amidst the ups and downs of the DC economy in recent years – the Great Recession that may seem to some like a distant memory, the ongoing gentrification in more and more communities – some key stories emerge. DC is becoming a more expensive place to live, yet many residents live in poverty, unemployment is higher than before the recession started, and growth in wages has largely been confined to the top earners. These are key findings from the DC Fiscal Policy Institute's "Quick Facts" on the DC economy. Here are four points that we think are especially important.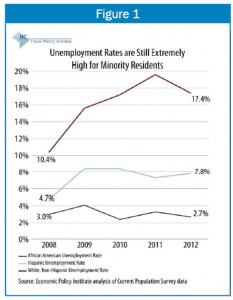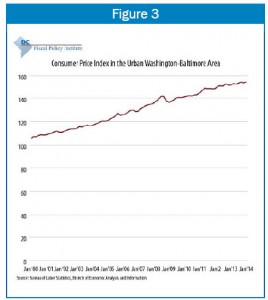 To print a copy of today's blog, click here.