I am excited to welcome Marco Guzman and Sean Reilly Wood to DCFPI as interns for the fall.  Marco and Sean will be spending their time this fall analyzing unemployment, wage, and health disparities in DC, as well as getting to know the ins and outs of DC government.  We look forward to having them on board!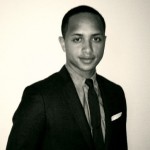 Marco Guzman graduated from Arizona State University with a Bachelor's of Science degree in Human Communication. He lives in DC and is in the second year of a Masters of Public Policy program at George Mason University. There, he is focusing on U.S. economic policy and also enjoys following fiscal and housing policy issues. Marco recently interned on Capitol Hill for Congresswoman Louise M. Slaughter.

Sean Reilly Wood hails from the scenic mountain valley of Brunswick, Maryland. A senior at American University, Sean is majoring in Economics with minors in Sociology and Arabic Language. Previously, he worked for UNITE HERE! as a research intern and Public Citizen as a communications intern. Sean has studied abroad in Irbid, Jordan where he participated in an intensive Arabic language program. Between school and interning with DCFPI, Sean finds time to support social justice student organizing on campus. 
To print a copy of today's blog, click here.
Leave a reply to this post